Relocating & Finding Reputable Derby Removalists
Whether you are moving to the next street, a new town or to another country such as Australia, Spain or America, finding the right Derby removalists is paramount to the day running smoothly.
White and Company have been based in the area for over 145 years and provide a full removals & storage solution. As founder members of British Association of Removers FIDI & OMNI, White & Company can provide for a local move, anywhere in the UK, Jersey and Guernsey, Europe or International destinations. White & Company work tirelessly to provide the best possible service and peace of mind for those looking to move home.
Contact your local branch:
White & Company
Haybrook
Halesfield 9
Telford
Shropshire
TF7 4QW
MAP
Tel: 01952 897 604 For a free moving quote
E:  hq@whiteandcompany.co.uk

Opening Times:
Mon 09:00 – 17:00
Tue 09:00 – 17:00
Wed 09:00 – 17:00
Thu 09:00 – 17:00
Fri 09:00 – 17:00
Sat 09:00 – 12:00
Sun Closed
Choosing White & Company, who are a BAR FIDI & OMNI registered removal expert, will ensure you are using a company that meets the highest standards within the removals industry. Our removal staff have the necessary training, expertise, experience and professionalism to carry out your move as efficiently as possible.
White & Company Telford, work tirelessly to provide the best possible Derby removals service and peace of mind for those looking to move home.
The process of finding good Derby removalists can seem daunting but here are some useful tips on appointing a removals company:
Use accredited Derby removalists
There is a whole host of companies ranging from the man with a van, to much larger nationwide removals companies. It is advisable to always choose a company who is a member of BAR (The British Association of Removers). Choosing a BAR Member will ensure your move goes smoothly and you will have the added peace of mind that comes from using a reputable, professional and safe remover. In the unfortunate event that something goes wrong, you will have someone to turn to.
A BAR member is easily recognised by their membership badge, when choosing a removalist, check that they have this badge displayed on their website and all documentation.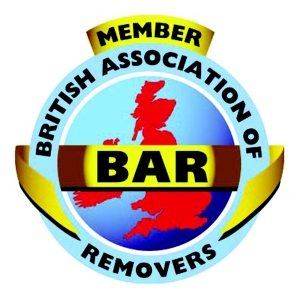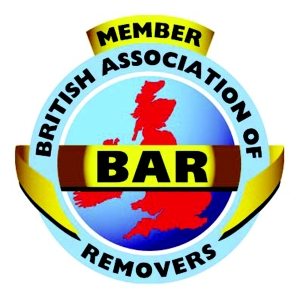 Get a written quotation from your removalist
Approach companies that can send a trained professional to your home to provide a consultation in order to assess as accurately as possible the following:
• The volume of goods to be moved.
• The access to the property and to ascertain things like how many flights of stairs there are inside the home etc.
• If there are any particularly difficult items such as antiques, large mirrors, pianos or other things needing special attention.
• How many things you will want to be professionally packed and whether packing materials are required.
Once this consultation has been carried out, they will supply a written quotation. This is a fixed price that can't be changed once accepted by the customer and will hold true even if it means more work than was first anticipated.
A quotation should always outline exactly what is covered and anything subject to additional charges, so you will know exactly what the bottom line will be. Once you have your written quotation, make sure that you check it carefully before proceeding.
White & Company can arrange a no obligation home visit during which we will explain the process and provide you with an itemised quote: hq@whiteandcompany.co.uk
Tips on packing before moving day
Ideally you will have decided to get your removalist to take care of the packing. However, if you decide to pack yourself, here are some helpful tips to ensure everything runs smoothly:
It really helps protect your possessions if you use good quality packing materials. Ideally you should order packing material well in advance, you are likely to need the following:
• Boxes – (aim for a good assortment of sized boxes including some heavy duty boxes and wardrobe boxes).
• Packing tape
• Old newspapers
• Bubble wrap
• Stretch wrap for furniture
• Labels
• Marker pens
White & Company can offer everything you need for self-packing, contact your local branch for more details: hq@whiteandcompany.co.uk
Start the packing process early; it always takes much longer than you think. As a guide, allow two months for larger houses and one month for smaller homes.
Declutter before you pack – there is really no point in moving things you will discard upon arrival at your new home. Now is the time to do a boot fair or sell unwanted items on sites such ebay: www.ebay.co.uk/
Pack one room at a time, starting with the rooms you least use. Make sure you list what is in each box and label to tell the movers where it should go on arrival. Pack heavy things at the bottom and fragile items on top, using plenty of packing materials. Do not exceed a weight of 13 kilograms per box or you may cause injury when lifting them, remember to pack light items in larger boxes and heavy things in small boxes.
Always pack a box of essentials to take with you in the car; this should include tea, coffee, milk, kettle and mugs. Some snacks, a can opener and some eating utensils. Some basic tools and a first aid kit along with any necessary instruction manuals for the appliances you are moving. It is also wise to carry on your person any medication you may need.
About Derby
The city of Derby has so much to offer, if you have a family you can visit nearby Alton Towers, Sudbury Hall and the Museum of Childhood and the Crich Tramway Village. If you're out with friends, Derby is described as the "best place to sample real-ale in the world" by Lonely Planet. The CAMR guide reckons there is more real ale choice in Derby than anywhere else.
If shopping is what you fancy, don't forget the Derby Night Market, with over 100 fabulous stalls, street food, live music, performers, gift inspiration, craft, vintage, festive handicrafts, home decorations, fashion and food.
Once you have arrived at your new home in Derby you may find the following information useful:
Schools in Derby
Arboretum Primary School – www.arboretum.derby.sch.uk/
St Chad's Church of England (Controlled) Nursery and Infant School – www.stchads.derby.sch.uk/
Hardwick Primary School – www.hardwickprimaryschoolderby.co.uk/
Bemrose School – www.bemrose.derby.sch.uk/
Leisure in Derby
Queen's Leisure Centre – www.derby.gov.uk/leisure-and-culture/
Springwood Leisure Centre – www.derby.gov.uk/leisure-and-culture/
Local Vet in Derby
Saint Leonard Vet Centre – www.slvets.co.uk/
Abbey Veterinary Group
Local Doctor in Derby
Charnwood Surgery – www.charnwood-surgery.co.uk/
Derwent Medical Centre – www.derwentmedicalcentre.co.uk/
Local Dentist in Derby
Dove Dental Care – www.dovedentalcare.co.uk/
Derby House Dental Practice – www.derbyhousedental.co.uk/
Because it is so important that your possessions are cared for throughout your entire process, White & Company are members of the British Association of Removers and all services performed are in accordance with European standard BS EN 12522. White & Company were winners of the "Oversea Movers of the Year" competition in 2016 and finalists in the 2017 competition.
 
When moving overseas, making sure you get the best exchange rate possible is essential to starting your new life on a sound footing. White & Company has an exclusive arrangement with an FX Firm (foreign exchange company). Simply follow the link below to see what additional monies you will receive compared to using your high street bank and to set up a free no obligation account. White and Company/foreign-exchange
Whether you need to arrange monthly payments to service an overseas mortgage, or wish to protect yourself against exchange rate fluctuations and fix the rate for up to a year, we will be able to suggest the most suitable way to do so. Open your free, no obligation account in as long as it takes to stop for a coffee.
White & Company Have Branches In The Following Locations
Bedford
London
Bournemouth
Dunfermline
Farnborough
Forres
Guernsey
Harrogate-York
Jersey
Knaresborough
Lancaster
Leeds-Bradford
Plymouth
Portsmouth
Southampton
Telford
Winchester
Domestic Derby removalists
This Derby removalists item is brought to you by www.whiteandcompany.co.uk the removals storage and shipping company serving Derby and the surrounding area. White & Company have been providing a removals service for over 140 years and are members of the British Association of Removers. This service is aimed at people moving in Derby and for those looking for a local removals, storage and shipping company.
To submit any news story or future events please submit copy and photos to newseditoruk@gmail.com
Derby Removalists – White and Company Removals & Storers. Call 01952 897 604 For a free moving quote
For independent reviews of White & Company Telford, please visit Referenceline