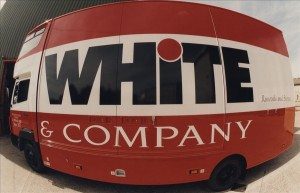 Moving to Rye
If you thinking of moving to Rye, you will find that it is a small town situated approximately two miles from the open sea and is at the confluence of three rivers: the Rother, the Tillingham and the Brede
Property prices if moving to Rye
Properties here have increased in value by 3.92% over the last 12 months and the average house price at the moment is £411,834 You can purchase a detached home from £463,041 a semi-detached house for around £276,299; and terraced homes for approximately £252,020.
Local Council if moving to Rye
If you are planning to move to Rye, and need information on schools, planning permission, parking permits or council tax, council planning permission meetings are held on a regular basis. Simply contact: https://new.eastsussex.gov.uk
Local Schools if moving to Rye
Rye Community Primary School (0.3 miles)
St Michael's Church of England Primary School (1.5 miles)
St Thomas' Church of England Aided Primary School (2.0 miles)
Rye College (0.4 miles)
Buckswood School (5.5 miles)
The Hastings Academy (6.8 miles)
Frewen College (5.9 miles)
New Horizons School (9.4 miles)
Battle Abbey School (10.9 miles)
Leisure if moving to Rye
Flackley Ash Hotel and Spa is a privately owned Georgian Country House Hotel, situated on the outskirts of the historic town of Rye and nestled deep in the Sussex countryside; surrounded by beautiful woodland and rolling fields. Perfect for a romantic weekend away.
The hotel has beautifully decorated rooms, superb food and wine and a perfect location for retail therapy. If you prefer a day at the beach, Camber Sands is not far away and after a day's shopping or the beach, you can relax and enjoy the evening meal.
Cable and Phone Connections if Moving to Rye
If you're moving to Rye, and need to know the broadband availability, simply visit: https://www.cable.co.uk/
Travel Connections if Moving to Rye
Getting to Rye by car is via the: B2089/A268/A259.
The nearest three airports are: Lydd Airport (9.1 miles), Manston Airport (38.1 miles), London Gatwick Airport (42.3 miles).
Rye has its own train station with two other stations nearby: Winchelsea (1.6 miles) and Doleham (5.6 miles)
Removals Rye If moving home to Rye
This item is brought to you by www.whiteandcompany.co.uk the removals storage and shipping company serving Rye and the surrounding area.
This service is aimed at people moving in Rye and for those looking for a local removals storage and shipping company.
If you are looking to move to the Rye area. White and Company have been providing a removals service for over 140 years and are members of the British Association of Removers. 
White & Company also provide specialist removal services to locations around the UK, Jersey and Guernsey.  We work tirelessly to provide the best possible service and peace of mind for those looking to move home. 
Estate Agents In Rye | Moving to Rye | Removals Rye