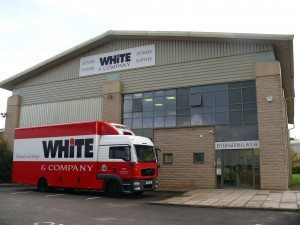 Finding Furniture Removals Companies Serving Didcot
If you are moving locally or looking to move to Didcot and searching for Furniture Removals Didcot: White & Company have been based in the area for over 145 years and provide a full removals & storage solution. As founder members of BAR, FIDI & OMNI, White & Company can provide for a local move, anywhere in the UK, Europe or international destination.
White & Company Removals Storage & Shipping
23 Invincible Road
Farnborough
Hampshire
GU14 7QU
T: 01252 549212 call now for a free home survey and quote
E: hq@whiteandcompany.co.uk
www.whiteandcompany.co.uk
Opening Times:
Mon 09:00 – 17:00
Tue 09:00 – 17:00
Wed 09:00 – 17:00
Thu 09:00 – 17:00
Fri 09:00 – 17:00
Sat 09:00 – 12:00
Sun Closed
Local Council & Furniture Removals Didcot
If you are planning to move to Didcot, and need information on schools, planning permission, parking permits or council tax, council planning permission meetings are held on a regular basis. Simply contact: www.didcot.gov.uk
Property Prices & Furniture Removals Didcot
Properties here have indicated a rise of 1.92% over the last 12 months and the average house price at the moment is £342,000. You can purchase a detached home from £497,000 a semi-detached house for around £313,000; and terraced homes for approximately £262,000. Stats provided by Zoopla 13th October 2017.
Local Estate Agents & Furniture Removals Didcot
William Jones Estate Agents Ltd. – 210 Broadway, Didcot OX11 8RN
Tel: 01235 812229 www.wjestates.co.uk
Chancellors – 212 Broadway, Didcot OX11 8RS
Tel: 01235 811921 www.chancellors.co.uk
Leisure & Furniture Removals Didcot
The pub called The Hart of Hartwell, has recently undergone a total transformation. Decorated and renovated to a high standard, there is a modern bar area where you can relax and enjoy good conversation or you can eat in the pub area which is equally as impressive.
The wine list is extensive enough to ensure that you will always have the right grape to compliment your food. With over 45 wines to choose from, many by the glass, the bar team can help you select the perfect accompaniment.
The real ale selections, are rotated regularly and feature guest ales all of the time. The food is delicious with plenty of choice, the Sunday lunch is highly recommended. It has a lovely terraced outside to the rear, including a beautifully cosy covered wooden seating area or go inside by the warm fire in the winter, either way you will love this venue.
Local Schools & Furniture Removals Didcot
Blewbury Endowed Church of England Primary School
Hagbourne Church of England Primary School
South Moreton School
St Birinus School
Didcot Girls' School
The Downs School
Cranford House School Trust Limited
European School Culham
Kingfisher School
Travel Connections & Furniture Removals Didcot
Getting to Didcot by car is via the: B4016/A4130/B4493/A34/M4. The closest train stations are: Didcot Parkway, Cholsey (3.0 miles), Appleford (4.7 miles). The closest airports will be: London Heathrow Airport (33.6 miles), London Luton Airport (42.4 miles), Southampton Airport (43.4 miles)
Cable and Phone Connections & Furniture Removals Didcot
If you're moving to Didcot, and need to know the broadband availability, simply visit: https://www.cable.co.uk/
Furniture Removals Didcot | Removals Didcot | Removal Firms Didcot
T: 01252 549212 call now for a free home survey and quote
E: hq@whiteandcompany.co.uk
www.whiteandcompany.co.uk