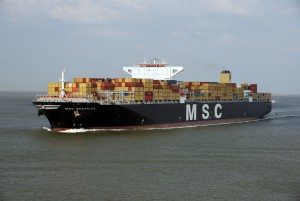 Furniture Removals Oman
If you live locally and are looking to move furniture to Oman: White & Company has been based in the area for over 145 years and provide a full furniture removals and storage solutions. As founder members of BAR, FIDI & OMNI, White & Company can provide for a local move, to anywhere in the UK, to Europe or to any international destination in the world.
Connections & Furniture Removals Oman
Connections in Oman are challenging. It has no comprehensive public transport system; most Europeans living in Oman have a car and driver provided for them as part of their work package. Petrol prices and taxes will make driving relatively cheap compared to back home. There are plenty of licensed taxis in the capital Muscat and these are easy to recognise as they are painted orange and white. This is usually a cheap and easy way to travel across the city but it is always best to agree a fare before starting the journey. Muscat International Airport is situated 32 km from the old city of Muscat.
Schools & Furniture Removals Oman
There is a good choice of international schools in Oman:
• OURPLANET International School – http://www.ourplanet-muscat.com/
• TLC Oman International Primary School – http://www.tlcoman.com/
• Gulf International School – http://giseduom.com/
• The American International School Muscat – http://www.taism.com/
Leisure & Furniture Removals Oman
Muscat, the capital of Oman was named the second best city to visit in the world in 2012 by the travel publisher Lonely Planet and you will find a wealth of things to do here. The country has an abundance of natural beauty, from spectacular mountains, a pristine coastline and wind-blown deserts. It offers a strong sense of identity and a pride in its ancient history. You will find it is full of traditional charm and Bedouin values.
Location & Furniture Removals Oman
The housing market in Oman is stable. The average cost of property is currently 730.00 Rial per square metre in city centres and 310.00 Rial.
White & Company
Hillsons Road
Botley
Southampton
SO30 2DY
Tel: 01489 858027 for a free moving quote
E: hq@whiteandcompany.co.uk
Opening Times:
• Mon 09:00 – 17:00
• Tue 09:00 – 17:00
• Wed 09:00 – 17:00
• Thu 09:00 – 17:00
• Fri 09:00 – 17:00
• Sat 09:00 – 12:00
• Sun Closed
Furniture Removals Oman
This item is brought to you by www.whiteandcompany.co.uk the removals storage and shipping company serving Oman and the surrounding area.
To submit any news story or future events please submit copy and photos to newseditoruk@gmail.com
Removals Oman | Furniture Removals Oman | Shipping Companies Oman
White & Company Removals Storage & Shipping. Call 01489 858027 for a free moving quote