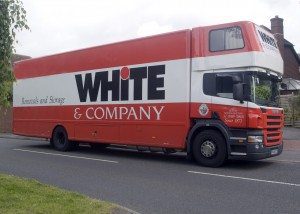 Moving Home & Looking For Good Moves Wolverhampton
Good Moves Wolverhampton; if you are moving house you will want to find a company that has a proven track record for providing good moves Wolverhampton.
White & Company have been based in Wolverhampton for over 145 years and can provide a full removals and storage solution. As founder members of BAR, FIDI & OMNI, White & Company can provide for a local move, anywhere in the UK, Europe or to any international destinations across the world.
By Choosing a member of BAR, FIDI & OMNI, you will always have the peace of mind that comes from using a reputable, professional and safe remover, and in the unlikely event that something goes wrong, you've got someone to turn to.
How To Find Good Moves Wolverhampton Removal Company
White & Company Removals Storage & Shipping
Haybrook
Halesfield
Telford
Shropshire
TF7 4QW
T: 01952 897604 for a free home survey and quote
E: hq@whiteandcompany.co.uk
www.whiteandcompany.co.uk
Opening Times:
Mon 09:00 – 17:00
Tue 09:00 – 17:00
Wed 09:00 – 17:00
Thu 09:00 – 17:00
Fri 09:00 – 17:00
Sat 09:00 – 12:00
Sun Closed
Planning Your Good Move Wolverhampton
As soon as you have a moving date, make sure you contact White & Company to arrange for a full written quotation. We will always send a trained professional to your home, so that we can provide you with an accurate quotation and anticipate anything that may require special attention.
Anyone who has ever experienced moving house will know just how stressful it can be. House removals are one of the most stressful life events. However, White & Company will make sure your big day runs smoothly.
We are also able to offer a full packing and unpacking service and have storage facilities at 19 locations across the country.
Here is some information you may find helpful if you are anticipating moving in the Wolverhampton area.
About Wolverhampton
The City of Wolverhampton is located in the West Midlands. It lies around 17 miles from Birmingham and 18 miles from Telford. Wolverhampton was given city status in December 2000. The Government declared Brighton & Hove and Preston the same status.
Historically, the City was known for its wool production. During the Industrial Revolution, it was a major centre for producing steel and coal as well as in the manufacture of motor cars. The surrounding area near Wolverhampton became known as 'the Black Country' when, during heavy industrialisation of the area in the late 19th century, pollution covered the town in black soot and left the soil black.
Getting Around Wolverhampton
Today, Wolverhampton has seen much change. £3.7 billion has been invested in new buildings and improvements to both commercial and residential properties and the updating of the city centre. Wolverhampton has become a new engineering hub. Its excellent transport links to major motorways such as the M1, M5 and M6 have assisted in giving the city one of the fastest growing economies in the UK today.
Leisure Around Wolverhampton
There is plenty to do in your leisure time here too. There are lots of visitor attractions to discover. Bantock House, Museum and Park Wolverhampton Art Gallery and Wolverhampton Racecourse are just a few of its popular attractions.  Visit the following web sites to find out more about what to do whilst you are in the City.
Where is Wolverhampton
The map below shows the location of Wolverhampton.

Local Property Prices
Properties in Wolverhampton have shown a decrease in value over the past 12 months by 0.11%. The average asking price is currently £227,000. For a detached property, you will expect to pay around £348,000, for a semi-detached home £171,000 and terraced homes £134,000. Prices as per Zoopla 22 June 2017.
Estate Agents
Dixons
79 Darlington Street, Wolverhampton WV1 4JD
01902 581039
www.dixonsestateagents.co.uk
Rees Page Estate Agents
8-12 Waterloo Road, Wolverhampton WV1 4BL
01902 577775
www.reespage.com
Solicitors
VKM Solicitors
48 Queen Street, Wolverhampton WV1 3BJ
01902 311155
www.vkmsolicitors.com
D & N Solicitors
15 King Street, Wolverhampton WV1 1ST
01902 504411
www.dn-solicitors.co.uk
Local Council
If you are planning to move to Wolverhampton and need information on schools, planning permission, parking permits or council tax, council planning permission meetings are held on a regular basis. Simply contact: www.wolverhampton.gov.uk