Relocating to Scotland & House Removal Edinburgh
If you are relocating to Scotland and searching house removal Edinburgh, you will need to arrange a whole host of things to ensure that everything runs smoothly. Finding a good house removal company is paramount to the day running smoothly.
Use an Accredited House Removal Company
There are a large variety of companies that can provide a house removal service. However, it is always advisable to choose a company that is a member of BAR (The British Association of Removers).
By choosing a BAR Member, it will ensure everything goes to plan and you will have the added peace of mind that comes from using a reputable and professional house removal company.
In the unlikely event that something does go wrong, you will have someone to turn to help sort out any issues. A BAR member is easily recognised by their membership badge. When choosing a house removal company, check that they have this badge displayed on their website and all documentation.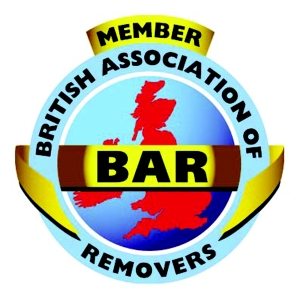 Once you have found a new home and your offer has been accepted, you will need to arrange various things in order for everything to progress. Firstly, you will need to select a conveyancing solicitor as it is essential to get the legal side in place early on to ensure a smooth legal transaction of your property sale and purchase.
Conveyancing
Conveyancing describes the legal transfer of property from seller to buyer. How long it takes depends on several things, such as how many people are involved in the chain. This can be done quickly in a number of weeks or it may take some months to complete. Once you have chosen your solicitor, they will examine the draft contract and supporting documents and raise enquiries with the seller's solicitor.
They will also carry out local authority searches to ensure there is nothing that you do not know about, such as a planned new housing estate at the bottom of your garden. The solicitor will also check the 'title register' and 'title plan' at the Land Registry– these are the legal documents, which prove the seller's ownership. They can also arrange an 'Environmental Search' if you require this to be carried out. This report will give information about contaminated land at or around the property, landfill sites, former and current industry, detailed flooding predictions, ground stability issues and radon gas hazard.
It is well worth taking some time to research the facilities and amenities of your new area. Here is a list of things in the Edinburgh area, which may prove helpful when you move home:
Estate Agents
Strutt & Parker Edinburgh Estate Agents – www.struttandparker.com/
DJ Alexander – www.djalexander.co.uk/
Neilsons Solicitors And Estate Agents – www.neilsons.co.uk/
Solicitors
Slater and Gordon Lawyers – www.slatergordon.co.uk/
VMH Solicitors – www.vmh.co.uk/
Thorley Stephenson, Solicitors – www.thorleystephenson.com/
Schools
Boroughmuir High School – www.boroughmuirhighschool.org
Holy Rood High School – www.holyroodrchighschool.co.uk/
Craigmount High School – craigmounthighschool.co.uk/
Doctors
Brunton Place Surgery – www.bruntonplacesurgery.scot.nhs.uk/
Bellevue Medical Centre – www.bellevuemc-drtolley.co.uk/
East Craigs Medical Practice – www.eastcraigsgp.org.uk/
Dentists
Stafford Street Dental Care – www.staffordstdental.co.uk
Edinburgh Dental Specialists – www.edinburghdentist.com/
Vitality Dental Care – www.vdental.co.uk/
Vets
Braid Vets Hospital – www.braidvet.co.uk/
Happy Pets Veterinary Surgery – www.happypets-edinburgh.co.uk/
Thistle Vets – www.thistlevets.co.uk/
White & Company are proud winners of the British Association of Removers 'Overseas Mover of the Year' Competition 2016 and finalists in the 2017 competition.
 
If you are thinking of moving overseas, making sure you get the best exchange rate possible is essential to starting your new life on a sound footing. White & Company has an exclusive arrangement with an FX Firm (foreign exchange company). Simply follow the link below to see what additional monies you will receive compared to using your high street bank and to set up a free no obligation account. White & Company/foreign-exchange
Whether you need to arrange monthly payments to service an overseas mortgage, or wish to protect yourself against exchange rate fluctuations and fix the rate for up to a year, we will be able to suggest the most suitable way to do so. Open your free, no obligation account in as long as it takes to stop for a coffee.
White & Company Have Branches In The Following Locations
Bedford
London
Bournemouth
Dunfermline
Farnborough
Forres
Guernsey
Harrogate-York
Jersey
Knaresborough
Lancaster
Leeds-Bradford
Plymouth
Portsmouth
Southampton
Telford
Winchester
Opening Times:
Mon 09:00 – 17:00
Tue 09:00 – 17:00
Wed 09:00 – 17:00
Thu 09:00 – 17:00
Fri 09:00 – 17:00
Sat 09:00 – 12:00
Sun Closed
House Removal Edinburgh – Choosing Removers
White & Company have been based in the area for over 145 years and provide a full removals and storage solution. As founder members of British Association of Removers, FIDI & OMNI, White & Company can provide for a local move, to anywhere in the UK, to Jersey and Guernsey, Europe or to any international destination. We work tirelessly to provide the best possible service and peace of mind for those looking to move home.
Domestic House Removal Edinburgh
This House Removal Edinburgh, item is brought to you by White & Company the removals storage and shipping company serving the South of Scotland the North of England and the surrounding area.This service is aimed at people moving and for those looking for a local removals, storage and shipping company. White & Company work tirelessly to provide the best possible service and peace of mind for those looking to move home.
White & Company call 01383 721 697 now for a free removals, storage or shipping quotes.
To read independent reviews from customers of the Dunfermline branch visit Referenceline:
" Whites were exemplary in all respects. In particular the standard of packaging and wrapping for our stuff going into storage was really top class – I think you could have sent it to the moon and back without any damage being done. The crews were all professional, hard working, cheery and concerned that they did as we wished. Whites are not the cheapest removal company, but you get top quality service. "
" Goods picked up on 25th and delivers on the 26th 1st thing. All goods were delivered in satisfactory condition. Team were well experienced and handled my furniture with great care. No issues, completely satisfied with service provided "
" As we had to move several days before planned date we were left with trying to find local firm at short notice. We phoned and explained our situation and from then on it was excellently handled both by office staff and removal men
Everything was done to help us and basically they saved the day. Cannot thank them enough "