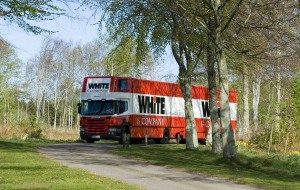 Houses For Sale In Leeds
If you are planning on moving and looking for houses for sale in Leeds, you will find a range of properties available.
Property prices
House prices have decreased by 0.74% over the past 12 months. You will expect to pay around £146,000 for the average home. A detached property can be purchased for around £150,000 a semi-detached for £100,000 and terraced homes are selling for £73,000
Local Estate Agents
Jump Estate Agents Leeds
321 Harehills Lane
Leeds
LS9 6AA
Tel: 0113 240 9766.
www.livinginleeds.co.uk
Westgate Estate Agents Leeds
291 Harehills Lane
Leeds
LS9 6AA
Tel: 0113 240 5088.
www.westgate-estate.co.uk
Leeds Removals
White and Company are one of the largest removal companies in the UK and have been providing domestic removals in Leeds since 1871.
How to find White and Company:
International House
Ghyll Royd
Guiseley
Leeds
LS20 9PP
Tel: 01133 509 391
Local Schools
Richmond Hill Primary School (0.5 miles)
All Saint's Richmond Hill Church of England Primary School (0.6 miles)
St Peter's Church of England Primary School, Leeds (0.6 miles)
Mount St Mary's Catholic High School (0.2 miles)
Leeds College of Music (0.4 miles)
Leeds College of Building (0.8 miles)
Broomfield South SILC (2.5 miles)
John Jamieson School (2.5 miles)
Leeds Menorah School (3.5 miles)
Leisure Facilities
Aagrah Indian Restaurant
3 St Peters Bldg(S)
St Peters Sq
Leeds LS9 8AH
Tel: 0113 245 5667.
www.aagrah.com
Bradford Guide Post Hotel
6C Newmarket Lane
Cross Green
Leeds LS9 0SH
Tel: 0844 332 0454.
www.guideposthotel.net
Cable and Phone Connections if looking at Houses For Sale In Leeds
If you're moving to Leeds, and need to know the broadband availability, simply visit: https://www.cable.co.uk/
Travel Connections if looking at Houses For Sale In Leeds
Reaching Leeds by road would be via the: A64(M)/A58/A660/A621/M1/A63
The closest train stations are: Leeds (0.7 miles), Burley Park (2.4 miles), Cottingley (2.9 miles)
The closest airports are: Leeds Bradford International Airport (7.4 miles), Robin Hood Airport (30.8 miles), Manchester International Airport (43.1 miles)
Domestic Removals Leeds
This item is brought to you by www.whiteandcompany.co.uk the removals storage and shipping company serving Leeds and the surrounding area.This service is aimed at people moving in Leeds and for those looking for a local removals, storage and shipping company.If you are looking to move home or move to the Leeds area, White and Company have been providing a removals service for over 140 years and are members of the British Association of Removers.
White & Company also provide specialist removal services to locations around the UK, Jersey and Guernsey. We work tirelessly to provide the best possible service and peace of mind for those looking to move home.
To submit any news story or future events please submit copy and photos to newseditoruk@gmail.com