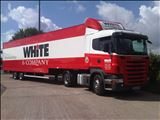 Houses For Sale In Sardinia
If you are planning on relocating and you are looking for houses for sale in Sardinia you will currently find a good range of properties available.
Property prices if looking for Houses For Sale In Sardinia
There continues to be a strong demand for property in Sardinia. Italy, however, is still struggling to shake off the Eurozone debt crisis. With the euro significantly weaker against key currencies than a year ago, there are now deals to be found. Prices in Cagliari are expected to remain stable over the next twelve months, but it is unlikely there will be any price increases for at least the next few years You can currently expect to pay approximately 2900 € per square metre to buy an apartment in the city centre. Outside the centre the prices drop to 1600.00 €.
Local Real Estate Agents if looking for Houses For Sale In Sardinia
My Villa In Sardinia, Via Enrico Pessina, 1109125 Cagliari, Italy, T: +39 347 926 4309 Sardinia Point Via Giuseppe Manno, 81, 09124 Cagliari, Italy, T: +39 070 684545 Remax Soimm Viale Trieste, 6, 09123 Cagliari, Italy, T: +39 070 684230
International Schools if looking Houses For Sale In Sardinia
EF Education Srl Via Costantinopoli, 42, Cagliari, Italy, T: +39 070 402032
Restaurants if looking Houses For Sale In Sardinia
Ristorante Antica Cagliari Via Sardegna 49 09124 Cagliari Italy T: +39 070 734 0198 Dal Corsaro Viale Regina Margherita 28 Cagliari Italy T: +39 070 664318 Luigi Pomata Viale Regina Margherita 14 09124 Cagliari Italy T: +39 070 672058
Travel connections if looking for Houses For Sale In Sardinia
Airports: Cagliari Airport Train stations: Cagliari Centrale Main Road: E25, SS131
Home entertainment & communications if looking for Houses For Sale In Sardinia
Broadband: Tiscali s.p.a Television: Qprism Telephone: Tiscali s.p.a Mobile phone: Tiscali s.p.a
Currency Conversion if looking for Houses For Sale In Sardinia
The official currency of Sardinia is the Euro (EUR).  It is considered to be one of the world's most stable and powerful currencies. When moving overseas making sure you get the best exchange rate possible. White & Company has an exclusive arrangement with an FX Firm. Simply follow the link to see what additional monies you will receive compared to using your high street bank and to set up a free account. Foreign-Exchange
European Removals if looking for Houses For Sale In Sardinia
This item is brought to you by www.whiteandcompany.co.uk the European removals storage and shipping company serving Sardinia and the surrounding area. If you are looking at moving to Sardinia, White & Company have been providing a European removals, packing and storage service for over 145 years and are members of FIDI  and Omni. White & Company were proud winners of the British Association of Removers and Which? Trusted Traders 'Overseas Mover of the Year' Competition 2016 and finalists in the 2017 competition. White & Company provide specialist removal services to locations around Europe and all international destinations
Moving to Sardinia | Houses For Sale In Sardinia | Shipping To Sardinia