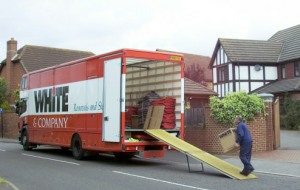 Good Removal Services & Houses for Sale in Welling Kent
If you are viewing houses for sale in welling Kent. White & Company have been providing a home removals storage and shipping service for over 145 years and are members of the British Association of Removers. White & Company also provide specialist removal services to Welling, and all locations around the UK, Jersey and Guernsey. We work tirelessly to provide the best possible service and peace of mind for those looking to move home.
Contact your local branch: 01252 549212 for a free moving quote.
Estate Agents Welling
Anthony James
2 Bellegrove Road
Welling
Kent
DA16 3PR
Tel:0208 1087148
W:https://ajrproperties.estateagents.direct/estate-agents-welling/
Connections & Houses for Sale in Welling Kent
Welling has excellent transport connections; it lies on the A207 which takes you directly into Dartford and very close by, the A2 will bring you straight into London. Welling has its own train station with regular departures into London (in less than half an hour) and to many other destinations in the surrounding area. For international travel, London City airport is less than 4 miles away.
Schools & Houses for Sale in Welling Kent
Bexley Grammar School has had particularly good results. The school was given an "Outstanding" status in its last Ofsted Inspection Report. It has recently been designated a High Performing Specialist School and also has Leading Edge status. It has the International Award, Healthy Schools status, Investors in People and Sportsmark and Artsmark Gold.
Bishop Ridley Church of England VA Primary School
Eastcote Primary School
Hook Lane Primary School
Harris Academy Falconwood
Bexley Grammar School
Crown Woods College
Eltham College
Riverston School
The Business Academy Bexley
Leisure & Houses for Sale in Welling
The East Wickham part of Welling is probably one of the oldest settlements in this area. A Neolithic stone axe was found in East Wickham in 1910 and a bit more recently in 1989 the remains of Roman buildings were unearthed near Danson. Today, The high street in Welling is home to nearly 250 shops, including popular retailers, unique independent stores and three major supermarkets. Depending on your preference and budget, there are plenty of places to eat and drink and of course London and all it has to offer is just a short train journey away.
Location & Houses for Sale in Welling
Being situated close to London means that house values in Welling have steadily risen over the past 5 years. In the last year alone there has been a significant increase in value of up to 7.16%. The current average asking price is £308,265 and a family detached home costs inWelling.
If you are moving away from the UK and looking at moving overseas.
White & Company are also proud winners of the British Association of Removers 'Overseas Mover of the Year' Competition 2016 and finalists in the 2017 competition.

Foreign Currency Exchange
When moving overseas, making sure you get the best exchange rate possible is essential to starting your new life on a sound footing. White & Company has an exclusive arrangement with an FX Firm (foreign exchange company). Simply follow the link below to see what additional monies you will receive compared to using your high street bank and to set up a free no obligation account. White & Company/foreign-exchange
Whether you need to arrange monthly payments to service an overseas mortgage, or wish to protect yourself against exchange rate fluctuations and fix the rate for up to a year, we will be able to suggest the most suitable way to do so. Open your free, no obligation account in as long as it takes to stop for a coffee.
White & Company Have Branches In The Following Locations
Bedford
London
Bournemouth
Dunfermline
Farnborough
Forres
Guernsey
Harrogate-York
Jersey
Knaresborough
Lancaster
Leeds-Bradford
Plymouth
Portsmouth
Southampton
Telford
Winchester
Domestic Removals Welling
This item is brought to you by www.whiteandcompany.co.uk the removals storage and shipping company serving Welling and the surrounding area. White and Company have been providing a removals service for over 145 years and are members of the British Association of Removers.  This service is aimed at people moving in Welling and for those looking for a local removals, storage and shipping company.
Houses for Sale in Welling | Moving to Welling | Removals Welling
Houses for Sale in Welling – Moving to Welling – Removals Welling. White & Company Removals & Storers. Call 01252 549212 For a free moving quote
To read independent customer reviews please visit Referenceline
"Very competitive price very efficient staff who gave helpful advice and were very supportive during the move."
"They made what we feared was going to be a difficult and traumatic event go off with smooth efficiency – we cannot recommend them more highly they can be proud of their work!. "