Fast, Efficient Local Removals Manchester
Anyone looking for local removals Manchester should not underestimate just how challenging and stressful this can be. Even if you are moving to a different home in the same town or a neighbouring village, it's easy to underestimate the stress and anxiety this can cause. It's important to remember that it's normal to feel overwhelmed when you have so much to organise. One thing that can really help is choosing a good and reliable local removals company.
White & Company has a proven track record for carrying out removals in the Manchester area. They were established in 1871 and over the years there is almost nothing they have not moved!
White & Company are founder members of BAR, FIDI & OMNI, so that you will have the peace of mind that comes from using a reputable, professional and safe local removal company and in the unlikely event that something goes wrong, you will always have someone to turn to.
White & Company plc Removals & Storage London
International House
Ghyll Royd
Leeds
LS20 9PP
T: 01133 509 391 call now for a free home survey and quote
E: hq@whiteandcompany.co.uk
www.whiteandcompany.co.uk
Opening Times:
Mon 09:00 – 17:00
Tue 09:00 – 17:00
Wed 09:00 – 17:00
Thu 09:00 – 17:00
Fri 09:00 – 17:00
Sat 09:00 – 12:00
Sun Closed
In a recent survey, two thirds of people voted moving house at the top of their stress list. It has been shown that moving house triggers more anxiety than relationship breakdowns, divorce and starting a new job! This is because a house move represents change and transition in life, something we're not as good at coping with as we might think! We all like routine and familiarity and when you move house you have none of these.
It is helpful to give yourself as much time as possible to deal with your home move. Try to clear your schedule around the time of a move and take some time off work before and after the move day. Get someone to look after your children, so that you can concentrate on making sure everything runs smoothly.
Consider if it would be money well spent to take advantage of the White & Company packing service. This will certainly save time and reduce your stress levels. If you have valuable items such as antiques, fine art or wine, it is often best to let our experts handle them. They will have specialist packing materials and the expertise to ensure they are properly protected. If you choose the option of a full packing service, everything will be wrapped, packed and listed on an inventory before being loaded onto the vehicle. When you arrive at your new home, it will all be unpacked and positioned for you. If you decide to undertake the packing yourself, you should always check to see if you have adequate insurance cover, in case there are any accidents.
White & Company is also able to offer flexible storage facilities at 19 locations across the country. We have a range of different sized units and you can rest assured that our competitive prices will mean you never have to sacrifice location for a cheaper price. This is ideal if you need to have building works carried out on your new home or are moving into rented accommodation for a short time.
Prepare as much as you can in advance, for example, switch your broadband to the new address, and register with a new GP and dentist in the area. Plan which furniture and items will go in each room… all of this will help on the actual day.
Here is a list of facilities in the Manchester area to help you get ahead with planning your move:
Schools & Local Removals Manchester
Seymour Park Community Primary School
Northumberland Road, Manchester M16 9QE
0161 872 1150
www.seymourpark.com
Trinity Church Of England High School
Higher Cambridge St, Manchester M15 6HP
0161 212 1900
www.trinityhigh.com
Doctors & Local Removals Manchester
Seymour Grove Health Centre
70 Seymour Grove, Manchester M16 0LW
0161 848 7563
www.oldtraffordsurgery.co.uk
The Range Medical Centre
121 Withington Road Whalley Range, Manchester M16 8EE
0161 870 8099
Dentists & Local Removals Manchester
Brooks Bar Dental Practice
176 Chorlton Road, Manchester M16 7WW
0161 226 2841
www.traffordhealthcentre.nhs.uk
Windsor Dental Practice
Denhill House, 21 Radnor Street, Manchester M15 5NR
0161 241 4555
www.windsordental.co.uk
Vets & Local Removals Manchester
Ashleigh Veterinary Centre
221 Upper Chorlton Rd, Manchester M16 0DE
0161 881 6868
PDSA
7 Warwick Road South, Manchester M16 0JW
0161 881 0222
www.pdsa.org.uk
White & Company is the proud winner of the 2016 British Association of Removers 'Overseas Mover of the Year' Competition as well as being finalists in 2017, reinforcing the high level of service they provide to all their customers.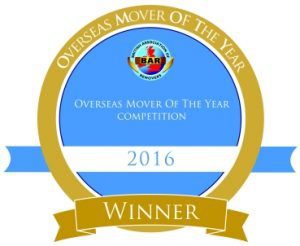 Foreign Currency Exchange
When moving overseas, making sure you get the best exchange rate possible is essential to starting your new life on a sound footing. White & Company has an exclusive arrangement with an FX Firm (foreign exchange company). Simply follow the link below to see what additional monies you will receive compared to using your high street bank and to set up a free no obligation account. White & Company/foreign-exchange
Whether you need to arrange monthly payments to service an overseas mortgage, or to protect yourself against exchange rate fluctuations and fix the rate for up to a year, we will be able to suggest the most suitable way to do so. Open your free, no obligation account in as long as it takes to stop for a coffee.
To read independent customer reviews please visit Referenceline
"An excellent team, professional, courteous and hardworking from start to finish. Nothing was a problem!"
"I would totally recommend White and Co removal co. They made a stressful day easier and the arrangements were easy. the boxes strong and the 'wardrobe' service was fantastic. Thank you to White and Co! "
"After a marital split i was moving out of the family home to a home with my children so difficult circumstances. All of the company were helpful friendly, considerate and made it so much easier"