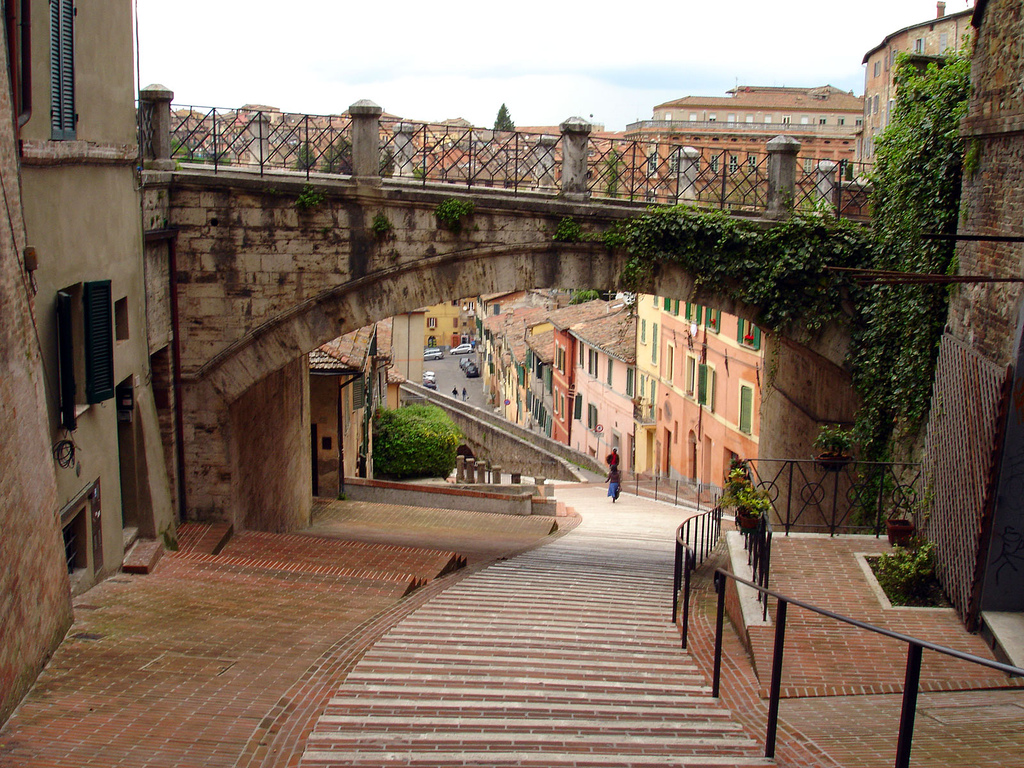 Moving Around Perugia
Are you planning on moving around Perugia or the local area. Perugia is situated in Italy's Umbria region and considered to be a very cosmopolitan city, hosting a world-famous jazz festival each summer. It's a walled city on a hilltop with two universities and a beautiful traditional village square.
Perugia is famous for chocolate with the chocolate company Perugina based here; they make Baci (kisses), which are widely exported. The city holds an annual chocolate festival every October.
Local Information if Moving Around Perugia
When you first move to a new city finding your way around the local taxes and requirements can be daunting, a quick visit to the following website can help you on your way: http://www.expatarrivals.com/italy/banking-money-and-taxes-in-italy
Schools if Moving Around Perugia
Most expats will choose to send their children to one of the private or international schools in Naples. Most international schools will follow major European curricula such as the International Baccalaureate (IB).
Private schools are often run by religious organisations and may be less suitable.
Accommodation if you are thinking of Moving Around Perugia
House prices in Perugia are lower than the other major Italian cities. Most expats usually choose to rent property in Perugia, especially if they are only planning to stay for a short period of time. Most landlords will require three months rent to be paid when the contract is signed.
A selection of properties can be found at the following site: http://property-italy.immobiliare.it/Perugia/find_properties-Perugia.html
Travel if you are thinking of Moving Around Perugia
Buses and the MiniMetrò, Perugia's new light railway, which opened on 29 January 2008, are the main ways to get around the city. Both are generally reliable and relatively cheap, making owning a car not absolutely necessary.
Currency Conversion If Moving Around Perugia
The official currency of Italy is the Euro (EUR), which is divided into 100 cents. Bancomat or ATMs are widely available across Perugia, if you prefer to use them in English, you will be able to choose this at the beginning of the transaction.
When moving overseas making sure you get the best exchange rate possible is essential to starting your new life on a sound footing. White & Company has an exclusive arrangement with The FX Firm.
Simply call us on Tel: 01494-857672 or follow the link to see what additional monies you will receive compared to using your high street bank and to set up a free account. https://www.whiteandcompany.co.uk/foreign-exchange/
White & Company are proud winners of the British Association of Removers 'Overseas Mover of the Year' Competition 2016.
 
White & Company provide specialist removal services to locations around Europe and all international destinations
European Removals if you are Moving To Perugia
This item is brought to you by www.whiteandcompany.co.uk the European removals storage and shipping company serving Perugia and the surrounding area.
If you are looking to move to Perugia, White & Company have been providing an international removals, packing and storage service for over 145 years and are members of FIDI  and Omni.
White & Company provide specialist removal services to locations around Europe and all International destinations
European Removals To Perugia | Moving To Perugia | Shipping To Perugia