Are You Looking For Moving House Quotes Covering Portsmouth
You've found your new home in Portsmouth, you have a confirmed moving date and one of the first things you'll need to arrange is some moving house quotes Portsmouth from reputable removal companies.
It is advisable to approach removal companies that will be prepared to send a trained professional to provide an in-home consultation, so that they can assess as accurately as possible the following things:
• The volume of goods to be moved.
• The access to the property and to ascertain things like how many flights of stairs there are inside the home etc.
• How many things you will want to be professionally packed and whether packing materials are required.
• If there are any particularly difficult items such as antiques, large mirrors, pianos or other things needing special attention.
At White & Company, we will always send a trained professional to your home so that we can provide you with an accurate quotation. We feel it is important that you know exactly what your moving costs will be. We understand that you won't want any surprises when it comes to your house moving costs.
Written Quotations
Once the consultation has been carried out, White & Company will always provide a written quotation. This is a fixed price that won't change after you have accepted it. Our quotation will always outline exactly what is covered and anything subject to additional charges, so you will know exactly what the bottom line will be.
Difference Between Estimates & Quotations & Getting Reliable Moving House Quotes Covering Portsmouth
Should you contact a removal company who offer an estimate, remember that this will only be an educated guess at what a removal cost is likely to be – it is not binding and will not cover any unforeseen developments. You could find the removal invoice is far more than you had expected. It is best to always request a written quotation so that you can be sure of the final costs.
White & Company is a well-respected family owned removal company. They were founded in 1871 and have over a 140 years of experience.
As founder members of BAR, FIDI & OMNI, White & Company can provide for a local move, to anywhere in the UK, to Europe or to any international destination.
White & Company Removals Storage & Shipping
Dundas Spur
Copnor, Portsmouth
PO3 5NI
Tel: 02392 663 221
E: hq@whiteandcompany.co.uk
MAP
www.whiteandcompany.co.uk
Opening Times:
Mon 09:00 – 17:00
Tue 09:00 – 17:00
Wed 09:00 – 17:00
Thu 09:00 – 17:00
Fri 09:00 – 17:00
Sat 09:00 – 12:00
Sun Closed
Moving To Portsmouth
The map below shows the location of Portsmouth

Instructing a removal company is only one of the many things you will need to organise; below we have listed a number of other services you may find useful if you are moving to a new area:
Estate Agents and Moving House Quotes Portsmouth
Chinneck Shaw
11 Milton Road, Copnor Bridge, Portsmouth PO3 6AN
023 9282 6731
www.chinneckshaw.co.uk
Jeffries Estate Agents
112-114 London Road, Portsmouth PO2 0LZ
023 9266 1662
www.jeffries.co.uk
Solicitors
Andrew & Andrew Solicitors
114 Kingston Crescent, Portsmouth PO2 8AL
023 9267 5555
www.a2solicitors.co.uk
Biscoes
62-68 Kingston Crescent, Portsmouth PO2 8AQ
023 9266 0261
www.biscoes-law.co.uk
Surveyors
Veness Chartered Surveyors
1A Links House Dundas Lane, Portsmouth PO3 5BL
023 9237 7444
The Mcandrew Martin Partnership
1A Links House Dundas Lane, Portsmouth PO3 5BL
023 9269 7193
www.mcandrewmartin.com
Schools and Moving House Quotes Portsmouth
Langstone Junior School
Lakeside Avenue, Portsmouth PO3 6EZ
023 9282 4138
www.langstone-jun.portsmouth.sch.uk
Westover Primary School
Westover Road, Portsmouth PO3 6NS
023 9266 0178
www.westover-prim.portsmouth.sch.uk
GP Practices and Moving House Quotes Portsmouth
Putneymead Medical Centre
Anchorage Park Lodge, Sywell Crescent, Portsmouth PO3 5UB
020 8780 0831
www.putneymead.co.uk
The Baffins Surgery
St Cuthberts Church Hayling Avenue, Portsmouth PO3 6BH
023 9282 7132
www.baffinssurgery.org.uk
White & Company is the proud winner of the 2016 British Association of Removers 'Overseas Mover of the Year' Competition, reinforcing the high level of service they provide to all their customers.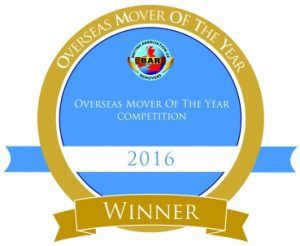 Foreign Currency Exchange
When moving overseas, making sure you get the best exchange rate possible is essential to starting your new life on a sound footing. White & Company has an exclusive arrangement with an FX Firm (foreign exchange company). Simply follow the link below to see what additional monies you will receive compared to using your high street bank and to set up a free no obligation account. White & Company/foreign-exchange
Whether you need to arrange monthly payments to service an overseas mortgage, or wish to protect yourself against exchange rate fluctuations and fix the rate for up to a year, we will be able to suggest the most suitable way to do so. Open your free, no obligation account in as long as it takes to stop for a coffee.
White & Company Have Branches In The Following Locations
Bedford
London
Bournemouth
Dunfermline
Farnborough
Forres,
Guernsey
Harrogate-York
Jersey
Knaresborough
Lancaster
Leeds-Bradford
Plymouth
Portsmouth
Southampton
Telford
Winchester