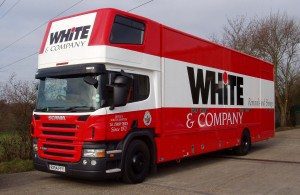 Moving to Seville
If you are looking at moving to Seville and need a removals company, White & Company have been established for over 145 years and provide a full removals & storage solution. As founder members of BAR, FIDI & OMNI White & Company can provide for a local move, to anywhere in the UK, Europe or to any international destination across the world.
Connections & Moving to Seville
Transport connections in Seville are reliable, efficient and safe. The centre of the city is best tackled on foot or by bicycle. There are also plenty of green and white taxis, although it's always wise to ask for an estimate of the cost before travelling. Seville airport is 11 km from the centre of the city and has international and domestic flights to most destinations.
Schools & Moving to Seville
There is an excellent choice of international schools in Seville: St. George's British School Sevilla CBS – Colegio Britanico de Sevilla Colegio Europa
Leisure & Moving to Seville
This traditional Spanish city is the capital of Andalusia, with its rich culture, history and vibrancy. It has Roman ruins, Moorish architecture and medieval engravings in the Santa Cruz quarter. Basked in sunlight for most of the year, the city offers everything from Cathedrals to flamenco, bars serving tapas and flamboyant clubs where you can dance to dawn. Visit the Hospital de los Venerables Sacerdotes, the 17th century baroque mansion used as a hospice for priests, which houses one of Seville's finest art collections.
Location & Moving to Seville
The housing market in Seville is active, you can currently expect to pay approximately 2469 € per square metre to buy an apartment in the city centre. Outside the centre the prices drop to 1630 €.
White & Company
Unit G Bar End Ind. Est. Winchester. SO23 9NP Tel: 01962 658 311 for a free moving quote E: hq@whiteandcompany.co.uk Opening Times: • Mon 09:00 – 17:00 • Tue 09:00 – 17:00 • Wed 09:00 – 17:00 • Thu 09:00 – 17:00 • Fri 09:00 – 17:00 • Sat 09:00 – 12:00 • Sun Closed
Removals Seville
This item is brought to you by www.whiteandcompany.co.uk, removals storage and shipping company serving Seville and the surrounding area. This service is aimed at people moving in Seville and for those looking for a local removals, storage and shipping company. To submit any news story or future events please submit copy and photos to newseditoruk@gmail.com White & Company Removals Storage & Shipping. Call

01962 658 311 

for a free moving quote