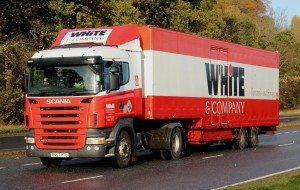 Moving to Warwick
Are you thinking of moving to Warwick? Situated in Warwickshire, it makes up one of the five districts of Warwickshire. These are Bedworth, North Warwick, Rugby, Nuneaton & Bedworth and Stratford-on Avon.
Properties available If moving to Warwick
At the present time there are 193 properties for sale in Warwick. Of these, 40 properties were listed in the past 14 days. It would seem properties are selling at a steady rate with most people able to complete their house move in less than three months from start to finish.
Flats in the area make up the largest percentage of properties, representing 36% of the market and selling for an average price of £197,064. Semi-detached properties represent about 18% of the market and sell for an average of £348,393. Warwick was one of the better performing areas in the county, with Nuneaton in Warwickshire recording the largest price falls.
Property prices if moving to Warwick
Across the country cash purchases have hit a record 38% of the market sale in the first three months of 2015. The Nationwide building society has forecast that the pace of house price inflation will steady at roughly the same rate as wage increases, which it reports have historically been about 4% per year.
Removals Warwick
If you are planning on moving house or moving to Warwick, you will probably want to search for removal companies in Warwick. White and Company have been providing a removals service for over 140 years and are members of the British Association of Removers.
This item is brought to you by www.whiteandcompany.co.uk the removals storage and shipping company serving Warwick and the surrounding area.
This service is aimed at people moving in Warwick and for those looking for a local removals, storage and shipping company.
White & Company also provide specialist removal services to locations around the UK, Jersey and Guernsey. We work tirelessly to provide the best possible service and peace of mind for those looking to move home.
Removals Warwick | Moving To Warwick  | Removal Companies Warwick