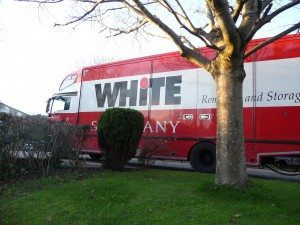 Property For Sale In Columbus
This city, named after famed American explorer Christopher Columbus and is the Ohio state capital and the 15th most populated city in the United States, Columbus is a combination of culture, commerce and community, making it a great place to call home.
Local Real Estate Agents if looking for Property For Sale In Columbus
Buckeye Real Estate – 48 E 15th Ave, Columbus 43201
+1 (614) 294-4411. www.buckeyere.com
Eclipse Real Estate Group – 495 S High St Ste 10, Columbus 43215
+1 (614) 463-1999. www.eclipse-realestate.com
International Schools if looking for Property for sale in Columbus
Columbus International High School – 100 E Arcadia Ave, Columbus 43202
+1 (614) 365-4054 www.columbus.k12.oh.us
Restaurants if relocating to Columbus
Lindey's Restaurant – 169 E Beck St, Columbus, OH 43206
Phone: +1 (614) 228-4343. www.www.lindeys.com
Barcelona – 263 E Whittier St, Columbus, OH 43206
Phone: +1 (614) 443-3699. www.barcelonacolumbus.com
Milestone 299 – 229 Civic Center Dr, Columbus, OH 43215
Phone: +1 (614) 427-0276. www.milestone229.com
Travel connections if looking for Property For Sale In Columbus
Main Airports: Port Columbus International Airport, Rickenbacker International Airport
Main Train Stations: Currently, Columbus does not have any type of passenger rail service it is the largest metropolitan area in the U.S. without either a local rail or intercity rail connection
Main Roads: 670/70/71/270/23/315/40
Home entertainment & communication if looking for Property For Sale In Columbus
Broadband: HughesNet, Solve Force
Television: Insight Communications, DirecTV and Dish Network
Telephone: Verizon, AT&T, Sprint Nextel
Mobile phone: Verizon Wireless, T-Mobile US
White & Company are also proud winners of the British Association of Removers  'Overseas Mover of the Year' Competition 2016 and finalists for 2017

Currency Conversion if looking for Houses For Sale In Columbus
When moving overseas, making sure you get the best exchange rate possible is essential to starting your new life on a sound footing. White & Company has an exclusive arrangement with an FX Firm (foreign exchange company). Simply follow the link below to see what additional monies you will receive compared to using your high street bank and to set up a free no obligation account. https://www.whiteandcompany.co.uk/foreign-exchange
International Removals To Columbus
This item is brought to you by www.whiteandcompany.co.uk the European removals storage and shipping company serving Columbus and the surrounding area.
If you are looking to move to Columbus, White & Company have been providing an International removals, packing and storage service for over 145 years and are members of FIDI  and Omni.
White & Company also provide specialist removal services to locations around Europe and all international destinations
Shipping To Columbus | Property For Sale In Columbus | Shipping To Columbus