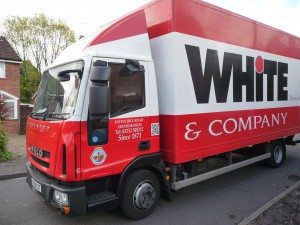 Finding Property For Sale In Louisville, USA & Looking For A Removals Company
Louisville has much to offer, affordable housing, short commute times and lots of things to do, including a park around every corner! The city has four distinct seasons and is considered a humid subtropical climate. White & Company offer a full removals & storage solution for anybody moving internationally, within Europe or throughout Spain: White & Company are also founder members of, BAR, FIDI & OMNI.
Winter falls between December and February and averages temperatures in the 30s and 40s. Summer is hot and humid. Average temperatures in the summer range from lows in the 80s to highs in the 90s.
Local Real Estate Agents if looking for Property For Sale In Louisville
Schuler Bauer Real Estate Services – 733 Barret Ave, Louisville 40204
+1 (502) 736-8405. www.schulerbauer.com
Broadway Management Group – 1220 E Broadway, Louisville 40204
+1 (502) 584-4400. www.bmgapts.com
Property Management of Louisville & PML Real Estate Grp- 1815 Frankfort Ave, Louisville 40206. +1 (502) 895-9136. www.pmofl.com
International Schools if looking for Property for sale in Louisville
Univesity of Louisville, International Students – 2301 S 3rd St, Louisville, Kentucky 40292-0001
+1 (502) 852-5555. www.louisville.edu
Restaurants if relocating to Louisville
Harvest Restaurant – 624 E Market St, Louisville, KY 40202
Phone: +1 (502) 384-9090. www.harvestlouisville.com
Doc Crows 127 W Main St, Louisville, KY 40202
Phone: +1 (502) 587-1626. www.doccrows.com
Hammerheads – 921 Swan St, Louisville, KY 40204
Phone: +1 (502) 365-1112. www.louisvillehammerheads.com
Travel connections if looking for Property For Sale In Louisville
Main Airports: Louisville International Airport, Clark Regional Airport
Main Train Stations: Louisville Union Station
Main Roads: 71/64/264/265/65
Home entertainment & communication if looking for Property For Sale In Louisville
Broadband: Time Warner Cable, Verizon FIOS and RCN
Television: DirecTV and Dish Network
Telephone: Verizon, AT&T, Sprint Nextel
Mobile phone: Verizon Wireless, AT&T Mobility, T-Mobile US
Currency Conversion if looking for Houses For Sale In Louisville
When moving overseas, making sure you get the best exchange rate possible is essential to starting your new life on a sound footing. White & Company has an exclusive arrangement with an FX Firm (foreign exchange company). Simply follow the link below to see what additional monies you will receive compared to using your high street bank and to set up a free no obligation account. https://www.whiteandcompany.co.uk/foreign-exchange
International Removals & Shipping To Louisville, USA
This item is brought to you by www.whiteandcompany.co.uk the European removals storage and shipping company serving the Louisville, USA and the surrounding area.
If you are looking to move to the Louisville, USA, White & Company have been providing an International removals, packing and storage service for over 145 years and are members of FIDI  and Omni.
White & Company also provide specialist removal services to locations around Europe and all international destinations
Removals To The USA | Property For Sale In Louisville, USA | Removals To Louisville, USA
White and Company have been providing a removals service since 1871. Call  01489 858027 for a free home visit and moving quote