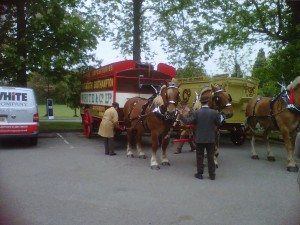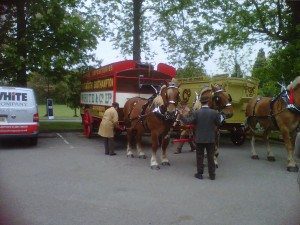 BAR Registered Removal Companies In Whitby
If you are moving locally or looking to move to Whitby and searching for removal companies in Whitby: White & Company have been based in the area for over 145 years and provide a full removals & storage solution. As founder members of BAR, FIDI & OMNI, White & Company can provide for a local move anywhere in the UK, Europe or international destination.
Property Prices & Removal Companies In Whitby
PropertProperties in Whitby have shown an increase in value over the past 12 months by 2.92%. The average asking price currently is £237,588. For a detached property you will expect to pay around £349,221, for a semi-detached home £223,789 and terraced homes £205,591. Prices as per Zoopla 13th September 2017.
Local Estate Agents & Removal Companies In Whitby
Richardson & Smith – 8 Victoria Square, Whitby YO21 1EA
Tel: 01947 602298. www.richardsonandsmith.co.uk
Jackson'S Property Service – 32 Flowergate, Whitby YO21 3BB
Tel: 01947 606111.
Local Council & Removal Companies In Whitby
If you are planning to move to Whitby, and need information on schools, planning permission, parking permits or council tax, council planning permission meetings are held on a regular basis. Simply contact: www.whitbytowncouncil.gov.uk
Local Schools & Removal Companies In Whitby
Stakesby Community Primary School
West Cliff Primary School
Whitby, Airy Hill Community Primary School
Whitby Community College
Freebrough Academy
Scalby School
Fyling Hall School
Scarborough College
Brompton Hall School
Leisure & Removal Companies In Whitby
Raithwaite Estate is a luxury Hotel and Country Retreat located in stunning Whitby countryside, comprising of two small luxury hotels and a collection of stunning private cottages. It is set within 100 acres of beautifully landscape grounds. Because of the Estate's proximity to the coast and the North Yorkshire Moors you will find plenty of things to do here, such as, archery, water sports, horse riding, shooting, mountain biking, guided walks and much more.
The hotel's restaurant serves excellent cuisine, fine dining or afternoon teas in the pretty conservatory, or a pre-dinner drink in the Hunters Lounge or Poachers Bar. This lovely hotel is well worth a visit if you are in the Whitby area.
Cable and Phone Connections Removal Companies In Whitby
If you're moving to Whitby, and need to know the broadband availability, simply visit: https://www.cable.co.uk/
Travel Connections & Removal Companies In Whitby
Reaching Whitby by road would be via the: A64/A171/A170/A174. The closest train stations are: Whitby (0.2 miles), Ruswarp (0.9 miles), Sleights (2.4 miles). The closest airports are: Durham Tees Valley Airport (32.8 miles), Newcastle Airport (57.7 miles), Leeds Bradford International Airport (60.0 miles)
White & Company are proud winners of the British Association of Removers 'Overseas Mover of the Year' Competition 2016 and finalists in 2017.
 
If you are thinking of moving overseas, making sure you get the best exchange rate possible is essential to starting your new life on a sound footing. White & Company has an exclusive arrangement with an FX Firm (foreign exchange company). Simply follow the link below to see what additional monies you will receive compared to using your high street bank and to set up a free no obligation account. White & Company/foreign-exchange
Whether you need to arrange monthly payments to service an overseas mortgage, or wish to protect yourself against exchange rate fluctuations and fix the rate for up to a year, we will be able to suggest the most suitable way to do so. Open your free, no obligation account in as long as it takes to stop for a coffee.
White & Company Have Branches In The Following Locations
Bedford
London
Bournemouth
Dunfermline
Farnborough
Forres
Guernsey
Harrogate-York
Jersey
Knaresborough
Lancaster
Leeds-Bradford
Plymouth
Portsmouth
Southampton
Telford
Winchester
Opening Times:
Mon 09:00 – 17:00
Tue 09:00 – 17:00
Wed 09:00 – 17:00
Thu 09:00 – 17:00
Fri 09:00 – 17:00
Sat 09:00 – 12:00
Sun Closed
Removals Whitby
This item is brought to you by www.whiteandcompany.co.uk the removals storage and shipping company serving Whitby and the surrounding area. This service is aimed at people moving in Whitby and for those looking for a local removals, storage and shipping company.If you are looking to move home or move to the Whitby area, White & Company have been providing a removals service for over 145 years and are members of the British Association of Removers.
White & Company also provide specialist removal services to locations around the UK, Jersey and Guernsey. We work tirelessly to provide the best possible service and peace of mind for those looking to move home.
To submit any news story or future events please submit copy and photos to newseditoruk@gmail.com
Houses For Sale In Whitby | Removal Companies In Whitby | Removals Whitby
To read independent customer reviews please visit Referenceline
http://www.referenceline.com/removers_removals_companies-in-leeds-whitecoplc-1532
"White and co team arrived promptly on day 1 and brought confidence, cheerfulness, enormous ability and strengths. At the end of day 2 they left just as relaxed and cheerful. They didn't seem to realise they had worked a miracle!"
"I would totally recommend White and Co removal co. They made a stressful day easier and the arrangements were easy. the boxes strong and the 'wardrobe' service was fantastic. Thank you to White and Co! "