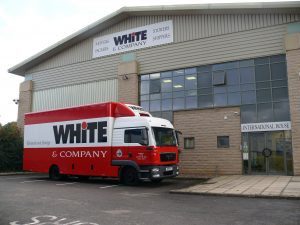 Removal Companies Singapore
If you are moving locally or looking to move to Singapore and searching for removal companies in the Singapore area: White & Company have been serving the area for over 145 years and provide a full removals and storage solution. As founder members of BAR, FIDI & OMNI, White & Company can provide for a local move, to anywhere in the UK, to Europe or to any international destination in the world.
Connections & Removal Companies Singapore
Connections in Singapore are excellent and you will not find travelling around the country a problem. The country is small and the road network and public transport system is easy to use. It is convenient to travel by bus or MRT (Mass Rapid Transit) and the cost is really cheap. Cabs are also another option and are also extremely affordable. Singapore Changi Airport is one of the largest and busiest airports in Southeast Asia. It is located approximately 10 miles from the centre of the city.
Schools & Removal Companies Singapore
There is a good choice of schools in the Singapore:
Raffles American School Malaysia www.raffles-american-school.edu.my/
Canadian International School www.cis.edu.sg/
EtonHouse International School www.etonhouse.com.sg/
German European School Singapore www.gess.sg/
Integrated International School www.iis.com.sg/
ISS International School www.iss.edu.sg/
Nexus International School Singapore (NISS) www.nexus.edu.sg/
One World International School www.owis.org/
Singapore American School www.sas.edu.sg/
Stamford American International School www.sais.edu.sg/
Tanglin Trust School www.tts.edu.sg/
United World College of South East Asia (UWCSEA) https://www.uwcsea.edu.sg/
Leisure & Removal Companies Singapore
Singapore is a thriving and vibrant city, which contrasts smoky temples with tall skyscraper buildings. It has botanic Gardens and the red-light 'Patpong, Bangkok' district of Geylang. It is a shopper's paradise where you can buy many designer brands at dirt-cheap prices. The city is clean, safe and crime-free. One of the few disadvantages of living in Singapore is the government's control of information through restrictions on broadcast and print media, making it more difficult to keep abreast of world news.
Location & Removal Companies Singapore
The housing market in Singapore is buoyant. The average cost of property is currently approximately 26,000 S$ per square metre for housing close to the centre and 13,600 S$ per square metre in the suburbs.
White & Company
Hillsons Road,
Botley,
Southampton.
SO30 2DY
Tel: 01489 858 027 for a free moving quote
E: hq@whiteandcompany.co.uk
Opening Times:
• Mon 09:00 – 17:00
• Tue 09:00 – 17:00
• Wed 09:00 – 17:00
• Thu 09:00 – 17:00
• Fri 09:00 – 17:00
• Sat 09:00 – 12:00
• Sun Closed
Removal Companies Singapore
This item is brought to you by www.whiteandcompany.co.uk the removals storage and shipping company serving Singapore and the surrounding area. This service is aimed at people moving in Singapore and for those looking for a local removals, storage and shipping company.
To submit any news story or future events please submit copy and photos to newseditoruk@gmail.com
Moving to Singapore | Removal Companies Singapore | Removal Firms Singapore
White & Company Removals Storage & Shipping. Call 01489 858 027 for a free moving quote
White & Company are also proud winners of the British Association of Removers 'Overseas Mover of the Year' Competition 2016.
 
When moving overseas, making sure you get the best exchange rate possible is essential to starting your new life on a sound footing. White & Company has an exclusive arrangement with an FX Firm (foreign exchange company). Simply follow the link below to see what additional monies you will receive compared to using your high street bank and to set up a free no obligation account. White & Company/foreign-exchange