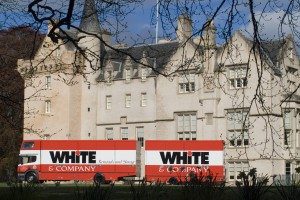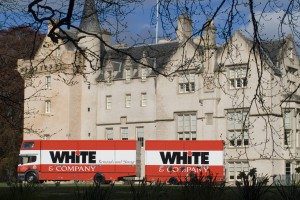 Removals Basel
If you are moving to Basel and looking for removals companies that can undertake a house move to Basel: White & Company have been established for over 145 years and provide a full removals & storage solution. As founder members of BAR, FIDI & OMNI. White & Company can provide for a local move, anywhere in the UK, Europe or to any international destination.
Connections & Removals Basel
Travel connections in Basel are very good, the city has a comprehensive and reliable public transport system of buses and trams. These operate from relatively early in the morning until about midnight. Basel has two major train stations, the Basel SBB and the Basel Badischer Bahnhof, with high speed trains running directly to Frankfurt, Paris and Milan in under 4 hours. The airport is close to the city centre, although flights are limited. Zurich Airport is about 1.5 hours away by train.
Schools & Removals Basel
There is a good choice of International schools in Basel:
International School Basel
SIS Swiss International School
Bilingual School
Academia International School College
Leisure & Removals Basel
Basel provides as scenic setting on the Rhine, with plenty of museums to visit and Europe's best winter carnival. The city has good dining opportunities with a number of restaurants serving a wide range of cuisine (Indian, Thai, Chinese, Italian, Mexican, Japanese, Spanish), along with traditional Swiss dishes. There are plenty of clubbing and concert options including Basel Chamber and Basel Symphony orchestras.
Location & Removals Basel
The housing market in Basel is buoyant; you can currently expect to pay approximately 8800 Fr per square metre to buy an apartment in the city centre. Outside the centre the prices drop to 7900 Fr.
White & Company
Hillsons Road
Botley
Southampton
SO30 2DY
Tel: 01489 858027 for a free moving quote
E: hq@whiteandcompany.co.uk
Opening Times:
• Mon 09:00 – 17:00
• Tue 09:00 – 17:00
• Wed 09:00 – 17:00
• Thu 09:00 – 17:00
• Fri 09:00 – 17:00
• Sat 09:00 – 12:00
• Sun Closed
Removals Basel
This item is brought to you by www.whiteandcompany.co.uk, removals storage and shipping company serving Basel and the surrounding area. This service is aimed at people moving in Basel and for those looking for a local removals, storage and shipping company.
To submit any news story or future events please submit copy and photos to newseditoruk@gmail.com
Moving to Basel | Removal Companies Basel | Removal Firms Basel
White & Company Removals Storage & Shipping. Call 01489 858027 for a free moving quote