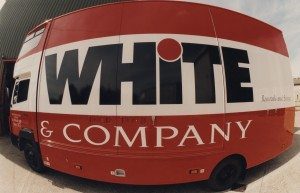 Removals Bilbao
If you are moving to Bilbao and searching for removals companies that can undertake a house move to Spain: White & Company have been established for over 140 years and provide a full removals & storage solution. As founder members of BAR, FIDI & OMNI, White & Company can provide for a local move, anywhere in the UK, Europe or to any international destination.
Connections & Removals Bilbao
Connections in Bilbao are superb. The metro, which opened in 1995, the Euskotren tram and Bilbobus will all get you around the city very efficiently. The city also has the fantastic Funicular de Artxanda, which will take you up the Artxanda hill and is well worth the view. Bilbao Airport offers a good range of flights to most European destinations.
Schools & Removals Bilbao
There is a limited choice of International schools inBilbao:
American School of Bilbao
Leisure & Removals Bilbao
Bilbao is the capital of Vizcaya and situated in the Basque Country of Spain. It is northern Spain's most exciting city and one of the safest in Europe. As well as an excellent selection of bars, cafes and restaurants, the city has the Museo Marítimo Ría de Bilbao museum. The space-age building is situated down on the waterfront and brings Bilbao and Basque maritime history to life. There's an outdoor section where children can explore a range of boats pretending to be sailors and pirates.
Location & Removals Bilbao
The housing market in Bilbao is active, you can currently expect to pay approximately 4875 € per square meter to buy an apartment in the city centre. Outside the centre the prices drop to 3333 €.
White & Company
Hillsons Road
Botley
Southampton
SO30 2DY
Tel: 01489 858027 for a free moving quote
E: hq@whiteandcompany.co.uk
Opening Times:
• Mon 09:00 – 17:00
• Tue 09:00 – 17:00
• Wed 09:00 – 17:00
• Thu 09:00 – 17:00
• Fri 09:00 – 17:00
• Sat 09:00 – 12:00
• Sun Closed
Removals Bilbao
This item is brought to you by www.whiteandcompany.co.uk, removals storage and shipping company serving Bilbao and the surrounding area. This service is aimed at people moving in Bilbao and for those looking for a local removals, storage and shipping company.
To submit any news story or future events please submit copy and photos to newseditoruk@gmail.com
Moving to Bilbao | Removals Bilbao | Removal Companies Bilbao
White & Company Removals Storage & Shipping. Call 01489 858027 for a free moving quote