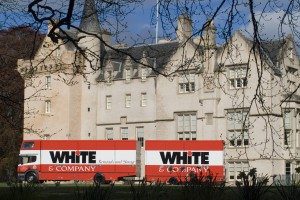 Removals Bonn
If you are moving to Bonn and searching for removals companies that can undertake a house move to Germany: White & Company have been established for over 140 years and provide a full removals & storage solution. As founder members of FIDI, OMNI and BAR, White & Company can provide for a local move anywhere in the UK, Europe or to any international destination.
Connections & Removals Bonn
Transport connections in Bonn are excellent, the bus and tram system make traveling around the city quick and reliable. If you want to travel further afield, Germany's excellent train service connects Bonn to a number of destinations within Germany and beyond. Cologne Bonn Airport is one of the largest commercial airports in Germany and offers a good range of European flights.
Schools & Removals Bonn
There is a good choice of private and international schools in Bonn:
Bonn International School (BIS)
Independent Bonn International School e.V. (IBIS)
Rudolf Steiner (Waldorf) School
École de Gaulle-Adenauer
King Fahd Academy
Libysch-Arabische El-Fateh-Schule
Leisure & Removals Bonn
Bonn is a relaxed city situated on the Rhine, it has a healthy economy and a lively urban vibe. It was the birthplace of Ludwig van Beethoven in Bonngasse near the market place, where there is a Beethoven monument on the Münsterplatz. It offers an excellent selection of top-rated museums and a lovely riverside setting with plenty of inviting restaurants, bars and cafes.
Location & Removals Bonn
The housing market in Bonn is buoyant, you can currently expect to pay approximately 3000 € per square meter to buy an apartment in the city centre. Outside the centre the prices drop to 2500 €.
White & Company
Hillsons Road
Botley
Southampton
SO30 2DY
Tel: 01489 858027 for a free moving quote
E: hq@whiteandcompany.co.uk
Opening Times:
• Mon 09:00 – 17:00
• Tue 09:00 – 17:00
• Wed 09:00 – 17:00
• Thu 09:00 – 17:00
• Fri 09:00 – 17:00
• Sat 09:00 – 12:00
• Sun Closed
Removals Bonn
This item is brought to you by www.whiteandcompany.co.uk, removals storage and shipping company serving Bonn and the surrounding area. This service is aimed at people moving in Bonn and for those looking for a local removals, storage and shipping company.
To submit any news story or future events please submit copy and photos to newseditoruk@gmail.com
Moving to Bonn | Removals Bonn | Removal Firms Bonn
White & Company Removals Storage & Shipping. Call 01489 858027 for a free moving quote