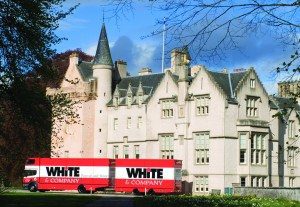 Removals Cologne
If you are moving to Cologne and searching for removals companies that can undertake a house move to Germany: White & Company have been established for over 140 years and provide a full removals & storage solution. As founder members of BAR, FIDI & OMNI, White & Company can provide for a local move, anywhere in the UK, Europe or to any international destination.
Connections & Removals Cologne
Connections in Cologne are very good. The city has an excellent subway and tram-system called the Stadtbahn or U-Bahn, which is a mix of both a subway and a tram; the subway line can go on street-level and end up as a tram and vice versa. Driving is made easy by the country's excellent network of roads, motorways or Autobahn. There are no toll fees for cars but petrol prices are high. Cologne Bonn Airport is one of the largest commercial airports in Germany and offers a good range of European flights to most destinations.
Schools & Removals Cologne
There is a good choice of international schools in Cologne:
St. George's – The English International School Cologne
Internationale Friedensschule Köln
Köln International School of Design
Leisure & Removals Cologne
The city is situated on the Rhine and is the fourth largest city in Germany and has a reputation for being one of the most liberal cities. The beautiful Cologne cathedral is regularly voted the country's single most popular tourist attraction. There are a wide variety of museums and art galleries to visit and the many beer halls in the Altstadt (old town), offer an extensive range of beers from across Germany.
Location & Removals Cologne
The housing market in Cologne is healthy, you can currently expect to pay approximately 4233 € per square meter to buy an apartment in the city centre. Outside the centre the prices drop to 2500 €.
White & Company
Hillsons Road
Botley
Southampton
SO30 2DY
Tel: 01489 858027 for a free moving quote
E: hq@whiteandcompany.co.uk
Opening Times:
• Mon 09:00 – 17:00
• Tue 09:00 – 17:00
• Wed 09:00 – 17:00
• Thu 09:00 – 17:00
• Fri 09:00 – 17:00
• Sat 09:00 – 12:00
• Sun Closed
Removals Cologne
This item is brought to you by www.whiteandcompany.co.uk, removals storage and shipping company serving Cologne and the surrounding area. This service is aimed at people moving in Cologne and for those looking for a local removals, storage and shipping company.
To submit any news story or future events please submit copy and photos to newseditoruk@gmail.com
Removal Companies Cologne | Removals Cologne | Removal Firms Cologne
White & Company Removals Storage & Shipping. Call 01489 858027 for a free moving quote