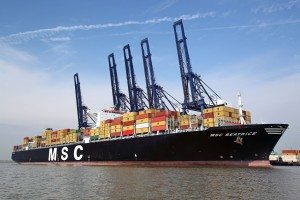 Removals Darwin
If you are moving to Darwin and searching for removals companies that can undertake a house move to Australia: White & Company have been established for over 140 years and provide a full removals & storage solution. As founder members of BAR, FIDI & OMNI, White & Company can provide for a local move anywhere in the UK, Europe or to any international destination
Connections & Removals Darwin
Transport connections in Darwin are fairly basic, there is a local bus service, which is run by the government and is called the Darwinbus. The service operates from the Darwin, Casuarina and Palmerston Interchange stations and also services Greater Darwin. There is no local rail service in the city. The cross-country' rail service originates in Adelaide, stops at Alice Springs but terminates in Darwin. The Mandorah ferry service runs across the Darwin Harbor between Cullen Bay and Mandorah. Darwin International Airport s the busiest airport serving the Northern Territory and is situated in the northern suburbs, about 13 km from Darwin city centre. It provides international flights to most destinations.
Schools & Removals Darwin
There is a good choice of private and international schools in Darwin:
Darwin International School
The Essington School Darwin
St John's Catholic College
Marrara Christian College
Whitsunday Anglican School
Leisure & Removals Darwin
Darwin is very close to the equator and surrounded by a spectacular and beautiful landscape. It has a thriving tourist industry and stunning national parks, the biggest being Kakadu. The area also has many beautiful beaches; the best are Mindil Beach, Vestey's Beach and the popular nudist beach at Casaurina. There are plenty of street-side restaurants and bars, interesting museums celebrating the city's past, and galleries to showcase Darwin's rich indigenous art.
Location & Removals Darwin
The housing market in Darwin is active, you can currently expect to pay approximately 4133 A$ per square meter to buy an apartment in the city centre. Outside the centre the prices drop to 2850 A$.
White & Company
Hillsons Road
Botley
Southampton
SO30 2DY
Tel: 01489 858027 for a free moving quote
E: hq@whiteandcompany.co.uk
Opening Times:
• Mon 09:00 – 17:00
• Tue 09:00 – 17:00
• Wed 09:00 – 17:00
• Thu 09:00 – 17:00
• Fri 09:00 – 17:00
• Sat 09:00 – 12:00
• Sun Closed
Removals Darwin
This item is brought to you by www.whiteandcompany.co.uk, removals storage and shipping company serving Darwin and the surrounding area. This service is aimed at people moving in Darwin and for those looking for a local removals, storage and shipping company.
To submit any news story or future events please submit copy and photos to newseditoruk@gmail.com
Moving To Darwin | Removals Darwin | Removal Companies Darwin
White & Company Removals Storage & Shipping. Call 01489 858027 for a free moving quote