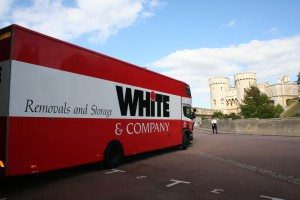 Removals Germany
Are you in the process of planning a move to Germany? If you have been searching for removals Germany, White & Company offer an excellent service and have been providing removals to and from Germany for the past eighty years.
Our experienced staff will take care of your personal effects and help take the stress out of your move. Not only can White & Company offer a German removal service, we also cover all other countries in Europe and international destinations. As founder members of BAR, FIDI & OMNI we have successfully moved thousands of people all over the globe.
About Germany and Removals Germany
Before relocating to Germany it is worth doing some research. The country is known for being modern, cosmopolitan and innovative. Anyone making the move to Germany should find it a straightforward process, with the standard of infrastructure excellent. Most German cities have superb public transport systems, which reduces the need to own a car and with the availability of low cost flights, it is easy to travel around the continent from Germany.
Anyone moving to Germany with children will be reassured to know that the standard of education is exceptionally high with a good choice of international schools available.
Germany boasts excellent healthcare facilities. It has public and private hospitals, which meet international standards, anyone with specific healthcare needs will be pleased to know that the country is home to a number of specialist facilities.
Property Prices and Removals Germany
As a general guide you will find property prices are influenced by location and demand. Your choice of location will be influenced by your place of work. Local agents will be the best place to start. The process of buying any type of property or land is strictly regulated. The services of certain professionals are usually required for the process. The local estate agent should be able to give an estimation of all fees and the property charges the buyer will be responsible for when they become the owner.
Typical property prices in Germany
Average price per square meter in a city centre – 3965.00 euros
Typical property rental prices in Germany
Average price per square meter in a city centre – 650.00 euros per month
Here is a list of property agents in Germany:
Allianz Real Estate Germany GmbH – http://www.allianz-realestate.com/de/kontakt/regionen-und-laender/germany
Hines Germany Office – http://www.hines.com/locations/germany
M7 Real Estate Germany GmbH – http://de.m7re.co.uk/
Avison Young – Germany GmbH – http://www.avisonyoung.com/offices/frankfurt-germany
ProLogis Germany Management – http://www.prologis.com/de/country/germany/home.html
Engel & Völkers München – https://www.engelvoelkers.com/en-de/munich/
Visa requirements and Removals Germany
EU citizens are entitled to live and work in Germany without a visa; there are still some documents that will be required to obtain the necessary residency permit.
Applications for a residency permit (Aufaenhait) must either be done in person at a German embassy or consulate, or through the immigration authorities in Germany. As EU nationals have the right to live and work in Germany, obtaining a residency permit is simply a formality.
Visa and work permit requirements may change at short notice; it is advisable to contact your respective embassy or consulate for the latest details.
Leisure Activities and Removals Germany
Germans are very family-focused with much leisure time being spent at home, especially during the winter months. However, they do participate in a wide range of sporting and leisure activities. All cities and towns will have swimming pool, sports centre, cinema, concert hall and theatre facilities.
Schools and Removals Germany
The education provision is of a very high standard in Germany. Most expats send their children to a private bilingual school in Germany or an international school, which allows their children to continue studying the same curriculum of their home country.
There are five types of school that make up the secondary education system in Germany:
• Gymnasium – secondary school, which is designed to prepare students for tertiary education and finishes with final examination after grade 12 or 13.
• Realschule – offers a broader education for intermediate students. Realschule offers a range of vocational subjects as well as traditional academic courses. There is a final assessment after grade 10.
• Hauptschule – offers students a vocational education and the final examination takes place after grade 9 or 10.
• Gesamtschule – combines academic courses with vocational ones and allows the student to transfer to either Hauptschule or Realschule in grade 10.
• Sonderschulen – a type of school, which prepares students for Hauptschule or Realschule. Only one in 21 pupils in Germany attends this type of school.
Useful Tips and Removals Germany
1. Learn the language. Learning German will enhance your experience. Going to the shops, at the doctor or dentist, when renting/buying a property, in a local restaurant/bar etc. are so much easier once you have mastered the language.
2. Rent before you buy. Once you have found where you think you want to settle, take a few months to `test drive' the area to be sure that you can live there. Holidaying is not the same experience as living. Renting a property for at least 6 months will enable you to get a feel your chosen area.
3. Explore the area. When you have moved to an area, spend time getting to know your new area. Locate where your local supermarkets and shops are. Where are the best local restaurants/bars? What local services are available? Find out where your local doctor/dentist is located and nearest hospitals in case of emergencies.
4. Make an effort to find new friends. The fun part is establishing a social network. Don't just rely on your partner or family. Immerse yourself in the German culture, mix and make friends with locals as well as other expats. Mixing with people will enrich your experience and help you have a fun and a successful future in Germany.
Planning Your Move and Removals Germany
Planning your move as early as possible is definitely beneficial, as there are a host of things that need to happen to ensure your move takes place on the day or days you require. One of your first tasks should be to arrange a written quote from an established removal firm. White & Company can offer a free home survey to assess your moving and storage requirements. Our professional surveyor will identify the volume of goods you are moving and supply you with a detailed quotation within 48 hours of a home visit.
Choosing a removal company and Removals Germany
It goes without saying that your belongings are precious and should be handled and moved with care throughout the entire moving process. You will want to know that your worldly possessions will be treated with respect from the moment the movers arrive until the last item is placed into your new home.
Choosing White & Company, who are a BAR, FIDI & OMNI registered removal expert, will ensure you are using a company that meets the highest standards within the removals industry.
Our removal staff have the necessary training, expertise, experience and professionalism to carry out your move as efficiently as possible.
Before committing to a removals company, it would be wise to check that they hold sufficient insurance to cover the true value of your belongings. White & Company offers comprehensive insurance and will be happy to supply you with full details.
Packing your possessions and Removals Germany
Once you have decided to move home, you should consider if you wish to pack your possessions yourself or arrange for a removal company to pack some or all of your effects for you. If you choose to pack yourself, White & Company can supply you with top quality packaging materials delivered to you as and when you need them.
If you would like us to pack for you, we will ensure china and glassware are wrapped in special paper and then packed in double-thickness cartons; furniture can be wrapped in bubble blanket for extra protection; and items requiring specialist care, such as antiques, can be packed in made-to-measure wooden crates. On arrival at your new home we can provide an unpacking service and on leaving you, we will remove all cartons and packaging materials leaving your home free from any waste.
Schools and Removals Germany
There is a good choice of schools in Germany:
Bavarian International School e.V. http://www.bis-school.com/
ISR International School on the Rhine http://www.isr-school.de/
International School of Stuttgart Degerloch Campus http://www.issev.de/
International School Sindelfingen http://www.issev.de/
H.I.S. Heidelberg International School GmbH http://his-makingadifference.com/
International School of Hamburg http://www.ishamburg.org/
International School of Düsseldorf e.V. http://www.isdedu.de/
International School Hannover Region http://www.is-hr.de/
Leisure and Removals Germany
Germany is a cosmopolitan and modern country with a powerful economy and an excellent road and rail network. It's capital Berlin, is home to a lively art and nightlife scene and has the iconic Brandenburg Gate. Munich is known for its Oktoberfest and many beer halls, including 16th-century Hofbräuhaus. Frankfurt has many interesting skyscrapers and is home to the European Central Bank. The country is well known for its famous and enchanting Christmas markets at Striezelmarkt, Christkindlesmarkt and Weihnachtsmarkt.
Location and Removals Germany
White & Company
Hillsons Road
Botley
Southampton
SO30 2DY
Map showing location of Southampton branch of White & Company

Tel: 01489 858027 for a free moving quote
E: hq@whiteandcompany.co.uk
Opening Times:
• Mon 09:00 – 17:00
• Tue 09:00 – 17:00
• Wed 09:00 – 17:00
• Thu 09:00 – 17:00
• Fri 09:00 – 17:00
• Sat 09:00 – 12:00
• Sun Closed
Removals Germany
This item is brought to you by www.whiteandcompany.co.uk the removals storage and shipping company serving Germany and the surrounding area. This service is aimed at people moving in Germany and for those looking for a local removals, storage and shipping company.
To submit any news story or future events please submit copy and photos to newseditoruk@gmail.com
White & Company are proud winners of the British Association of Removers 'Overseas Mover of the Year' Competition 2016.
 
When moving overseas, making sure you get the best exchange rate possible is essential to starting your new life on a sound footing. White & Company has an exclusive arrangement with Frontierpay (foreign exchange company). Simply follow the link below to see what additional monies you will receive compared to using your high street bank and to set up a free no obligation account. White & Company/foreign-exchange
Whether you need to arrange monthly payments to service an overseas mortgage, or wish to protect yourself against exchange rate fluctuations and fix the rate for up to a year, we will be able to suggest the most suitable way to do so. Open your free, no obligation account in as long as it takes to stop for a coffee.
White & Company Have Branches In The Following Locations
London
Bournemouth
Dunfermline
Farnborough
Forres,
Guernsey
Harrogate-York
Jersey
Knaresborough
Lancaster
Leeds-Bradford
Plymouth
Portsmouth
Southampton
Telford
Winchester
Opening Times:
Mon 09:00 – 17:00
Tue 09:00 – 17:00
Wed 09:00 – 17:00
Thu 09:00 – 17:00
Fri 09:00 – 17:00
Sat 09:00 – 12:00
Sun Closed
Removals Germany | Removal Companies Germany | Removal Firms Germany
White & Company Removals Storage & Shipping. Call 01489 858027 for a free moving quote
For independent reviews of White & Company Southampton, please visit Referenceline