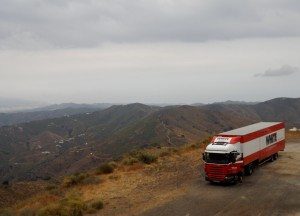 Finding A Removals Company Serving Granada, Spain
If you are moving from a local area to Europe and looking searching for removal companies to move you to the Granada area of Spain: White & Company have been based in the area for over 140 years and provide a full removals and storage solution. As founder members of BAR, FIDI & OMNI, White & Company can provide for a local move, to anywhere in the UK, to Europe or to any international destination.
To read independent reviews from our customers visit Referenceline
Recent Reviews
" Considering it was a very wet day. The staff did extremely well in coping with everything that was excepted of them. "
" Great bunch of friendly guys. Did a fine job and would recommend them any time."
" We found everyone within White & Co. Very helpfull."
" First time I've done my own packing and was nervous about that. Jason, the senior removal man, was very helpful with all the end bits and pieces, which was a great relief. The guys arrived on time an…."
Bournemouth Branch of White & Company
Bournemouth
Branch On
Tel:01202 912 142
Elliott Road,
West Howe,
Bournemouth.
BH11 8LN
White & Company are also proud winners of the British Association of Removers  'Overseas Mover of the Year' Competition 2016 and finalists for 2017

When moving overseas, making sure you get the best exchange rate possible is essential to starting your new life on a sound footing. White & Company has an exclusive arrangement with an FX Firm (foreign exchange company). Simply follow the link below to see what additional monies you will receive compared to using your high street bank and to set up a free no obligation account. White & Company/foreign-exchange
Connections & Removals Granada, Spain
Connections in Granada are good. Granada Airport is located 16 km west of the city and has on site parking for 450 cars. The public transport system in the city is reliable, efficient and safe. Granada train station is situated at the convergence of Calle de Halcon and Calle Doctor Jaime Garcia Royo and runs an excellent service across Spain.
Schools & Removals Granada, Spain
There is a good choice of schools in the Granada area.
Almuñécar International School S.A. http://www.almunecarinternationalschool.org/
Leisure & Removals Granada, Spain
Granada is situated at the foot of the Sierra Nevada mountains and is about an hours drive from the Mediterranean coast. The city is well known for the lavish Alhambra palace, and enshrined in medieval history as the last stronghold of the Moors in Western Europe. The atmosphere, food and nightlife are all fantastic. Mirador de Morayma on C/ Pianista Garcia Carillo, near the Mirador de San Nicolas is an excellent place for supper.
Location & Removals Granada, Spain
The housing market in Granada is buoyant, the average cost of property is currently around 1,950 € per square metre in the centre of the city. Some of the most popular areas to purchase a property are the city centre of Granada and Realejo district. The Albaicin can be a tricky area as the infrastructure is not very good here. You man encounter problems with parking, access and rubbish collection in this area.
Removals Granada, Spain
This item is brought to you by www.whiteandcompany.co.uk the removals storage and shipping company serving Granada and the surrounding area. This service is aimed at people moving in Granada and for those looking for a local removals, storage and shipping company.
White & Company Removals Storage & Shipping.
Call 01752 546 824

for a free moving quote