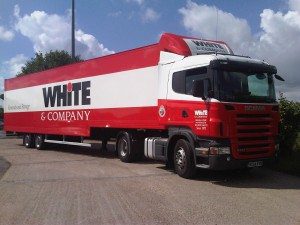 Removals Madrid
If you are moving to Madrid and searching for removals companies that can undertake a house move to Spain: White & Company have been established for over 145 years and provide a full removals & storage solution. As founder members of BAR, FIDI & OMNI, White & Company can provide for a local move anywhere in the UK, Europe or to any international destination.
Connections & Removals Madrid
Transport connections in Madrid are reliable, efficient and safe. Madrid-Barajas Airport is located on the northeast of Madrid in the Barajas district, about 12 kilometers from Madrid city centre. It is the busiest airport in Spain and connects millions of passengers a year to domestic and international destinations. The main train station in Madrid is the Madrid Atocha Railway Station with trains running to Barcelona, Zaragoza, Seville and Valencia.
Schools & Removals Madrid
There is an excellent choice of international schools in Madrid:
International College Spain
Centro Docente Privado Extranjero International School Of Madrid
International Academy of Madrid
Agora International School Madrid
Leisure & Removals Madrid
Capital city Madrid is the largest city in Spain; the head of government is here as well as the Spanish royal family. It's a very cosmopolitan city with a population of over three million people. Madrid has an artistic pedigree to rival other European cities. Masterpieces by Picasso, Dalí, Miró, Goya and Velázquez can all be viewed in the galleries across the city. Madrid is also one of the richest culinary capitals, where you will find plenty of restaurants serving traditional tapas, Spanish dishes and cuisine from across the world.
Location & Removals Madrid
The housing market in Madrid is active, you can currently expect to pay approximately 3833 € per square metre to buy an apartment in the city centre. Outside the centre the prices drop to 2391 €.
White & Company
Hillsons Road
Botley
Southampton
SO30 2DY
Tel: 01202 901 330 for a free moving quote
E: hq@whiteandcompany.co.uk
Opening Times:
• Mon 09:00 – 17:00
• Tue 09:00 – 17:00
• Wed 09:00 – 17:00
• Thu 09:00 – 17:00
• Fri 09:00 – 17:00
• Sat 09:00 – 12:00
• Sun Closed
Removals Madrid
This item is brought to you by www.whiteandcompany.co.uk, removals storage and shipping company serving Madrid and the surrounding area. This service is aimed at people moving in Madrid and for those looking for a local removals, storage and shipping company.
To submit any news story or future events please submit copy and photos to newseditoruk@gmail.com
White & Company Removals Storage & Shipping. Call 01202 901 330 for a free moving quote