International Removals Manukau
International Removals Manukau
International removals Manukau when planning your International removals Manukau , White & Company are specialists in assisting individuals and families with International removals Manukau for over 100 years. If you are looking at returning home or moving to Manukau, we can ship your household effects to all the major cities including: Auckland, Wellington, Waitekere, North Shore, Hamilton, Dunedin, Napier, Taurunga, Lower Hutt and others.
We are founding members of the FIDI Global Alliance and have held the FAIM quality standard since its inception, and being the only quality standard for overseas removals including International removals Manukau. In addition, we are also founding members of BAR (British Association of Removers) and the IMMI Payment guarantee scheme.
Last year alone we managed thousands of international removals incorporating household effects, personal belongings and motor vehicles, including International removals to Manukau; all of which we offer at unbeatable rates. For this reason, we are known as the UK's 1st choice for International removals to Manukau.
Coordinating your International Removals Manukau
Following your FREE pre-move survey conducted by one of our experienced International Surveyors, we will send you a copy of our detailed written quotation. Upon receipt of our quotation, should you have any questions, please do not hesitate to contact the branch office for clarification. Our staff will guide you through the process using their extensive knowledge and experience in international removals to Manukau.
Marine Insurance to Manukau
Our trained team can arrange fully comprehensive insurance cover to protect your personal belongings for International removals Manukau.
White & Company
Hillsons Road
Botley
Southampton
SO30 2DY
Tel: 01489 858027 for a free moving quote
E: hq@whiteandcompany.co.uk
Opening Times:
Mon 09:00 – 17:00
Tue 09:00 – 17:00
Wed 09:00 – 17:00
Thu 09:00 – 17:00
Fri 09:00 – 17:00
Sat 09:00 – 12:00
Sun Closed
Prior to Removal Manukau
It is understandable that you may not have a set removal date immediately. We recommend a four week notice period prior to removal. However, we appreciate that there are a number of contributing factors that may prevent you from giving this much notice. For this reason, we offer a provisional booking process, where we will allocate a crew for your removal on the provisional, International removals to Manukau, moving date you advise.
Items can be added/removed from your removals list prior to your removal day and the quotation will be adjusted accordingly. You can discuss any changes with your branch office.
No delivery address yet?
This is not a problem as all we will require are your contact details. The delivery address can be advised at a later date or as soon as possible following your arrival in Manukau.

The Day of your International Removals Manukau
On the day of your removal one of our experienced export packing teams will arrive at your residence, to start professionally packing the contents of your home. It is essential that any international removal is professionally export packed and wrapped using the correct packing materials. All items will be packed into export approved cartons and where necessary, furniture will be wrapped and protected using export approved blankets or custom made cartons.
Our export packing teams will always bring extra cartons and packing materials on your removal day, so if you are undecided over a particular item, please don't worry. The crew will create an inventory listing all the items you are shipping, as each carton is filled.
Door to door shipping to Manukau
At White & Company we offer a problem free door-to-door shipping service to Manukau, so rest assured that you are in good hands.
Over 90 percent of full containers are loaded at your home. This is, however, not always possible and will be dependent on access to your residence and the type of load. Vehicles need to be loaded at our export depots.
If your effects do not fill a 20ft or 40ft container, then they will be shipped as a part load consignment, whereby they will be removed from your residence and taken back to one of our depots, ready for shipment in the first available shared container to our trusted agents in Manukau.
Here is a brief breakdown of our door-to-door shipping to Manukau service:
• At the time of your removal we will load your belongings into a sea freight container ready for shipment to your chosen destination in New Zealand. In most cases, if your effects fill a full container, this can be loaded and sealed directly at your residence and you will be given an estimated date of arrival in New Zealand.
• If you are shipping a smaller quantity of effects, then your goods will be transported back to our nearest UK depot to await shipment in the first possible shared container and you will be advised of the shipment date as soon as possible.
• It is imperative that you are in New Zealand before your goods arrive, as we cannot arrange to customs clear your effects through New Zealand Customs, without you being present in the country.
• As soon as clearance has been approved, our trusted partners in New Zealand will contact you to arrange a suitable date for delivery of your goods. Alternatively, if you require your belongings to go into storage this can be arranged at the same time.
Artwork and Antiques:
Antiques and works of art older than 100 years may be imported free of duty, if they are part of a bona fide household removal and you have owned them for 12 months or more.
Transit times to Manukau
When shipping your personal belongings to Manukau the transit time between removal in the UK and arrival at your new home will be approximately 8 weeks for full container shipments.
Part load shipments can take between 10 – 12 weeks and are dependent on how quickly a 20ft container can be filled.
Documents we will require before shipment:
Copy of original passport
Permanent Residence or Work permit
Removal inventory (we will provide this for you)
Insurance Valuation form for Shipment Protection cover
NOTE: When shipping vehicles, it is best to discuss this with your surveyor, who can guide you through the process and advise the necessary documentation requirements.
Quarantine Requirements – New Zealand
Because New Zealand relies heavily on its worldwide trade in agricultural products, we have to make sure that any pests and diseases that could threaten our agricultural and horticultural industries are kept out of the country. For that reason, New Zealand has very strict biosecurity regulations with severe penalties for anyone caught breaking the rules. People failing to declare biosecurity risk goods can receive an instant fine of $400, be fined up to $100,000 and/or face up to five years in prison.
Items to avoid taking to New Zealand
With International removals Manukau it is illegal to import most foodstuffs. This could be something as simple as a piece of fruit, a sandwich, preserved sausage or a cheese snack. High risk items include fresh fruit and vegetables, eggs, all honey and bee products, straw, dried flowers, seeds, cane, bamboo, rattan items, pine cones, potpourri and other organic matter.
Restricted items you must declare include bones, tusks, furs, feathers, skins, hunting trophies, stuffed animals and reptiles, animal hair, unprocessed wool and items made from animal skin (eg, animal skin handbags) and equipment used on animals including riding equipment. You will not be allowed to bring into New Zealand coral, clam, turtle and tortoise shells, products of endangered species or ivory in any form, unless you have a CITES certificate allowing you to do so.
You must also take care when importing wood products, golf clubs, sports equipment, camping gear and any other items such as shoes and boots that might have soil and dirt on them. Generally, all items that would normally be used outdoors will be examined to make sure they are free from soil and other contaminants. It is best to make sure they are thoroughly cleaned before entering the country.
The items listed here represent common threats to New Zealand. But the list is not exhaustive.
Bringing Firearms into New Zealand
When planning your International removals Manukau you need a permit to bring firearms into and out of New Zealand, including for hunting or competition. You can apply online for an import permit at the same time as you apply for a visitor's firearms licence. For more information, visit: www.police.govt.nz
Upon Arrival in New Zealand
You must complete an arrivals form before entering the immigration area. It is important to read the form and answer all of the questions, accurately. If in doubt, declare possibly illegal possessions to a Customs officer or a MPI Biosecurity officer, or dump them in one of the bins available at the airport.
After you pick up your luggage and before you exit the immigration area, you will pass through Customs and MPI (Ministry for Primary Industries).  As a result of the quarantine procedures, you should expect some delay on arrival. For further information about quarantine and other restrictions visit www.mpi.govt.nz
Pets to New Zealand
Moving your pets and vehicles abroad with you also takes time and there are lots of processes to follow before New Zealand will allow them into the country. White & Company work with trusted partners including a pet transport company to guide you through the whole process to ensure your animals can be transported safely to your new home in Manukau .
Living in Manukau
Connections & Removals Manukau
Connections in Manukau are excellent. Manukau railway station opened n July 2012. There is a new bus interchange, which will complement the public transport services, when it is completed in early 2016. The station is the first new rail connection to be built in Auckland in 82 years. It is now electrified and electric train services have been running regularly since August 2013. Auckland airport is situated 9 Km from the centre of Manukau.The International Airport in Wellington provides flights across New Zealand, Fiji and to Australia.
Schools & International Removals Manukau
There is a good choice of schools in the Manukau area:
Auckland International College
ACG City Campus
EF International Language Centre
Manukau Institute of Technology
Leisure & International Removals Manukau
Manukau is a large suburb of Auckland City, located about 25 minutes from the Auckland CBD. Attractions in and around Manukau include Butterfly Creek, Rainbow's End, Howick Historical Village, Botany Town Centre and Auckland International Airport.
Property Prices & International Removals Manukau
The housing market in Manukau is buoyant. You can expect to pay 8,500 NZ$ per square metre in the centre of the city and 6,050 NZ$ towards the outskirts of Manukau.
When You Arrive In New Zealand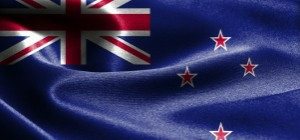 Documentation Required Upon Arrival in New Zealand
Being well-prepared should prevent problems and reduce the time needed to get through Customs and Immigration.
Do not hesitate to ask a customs officer when you reach the arrivals hall. Passing through immigration can be tedious but remember, the customs team are only doing their job to protect New Zealand. if you don't have the right papers you may be delayed, have goods impounded or even be prevented from entering the country. Along with the visitor card you will need:
Passport
To enter New Zealand, you must have a current passport and it must be valid for at least three months past the date that you intend to leave New Zealand. If you intend to live and work in New Zealand, you will require the appropriate visa. For more information visit: www.immigration.govt.nz
New Zealand Visitors Visa
If you are a citizen of a visa free country, you will not need a visa; unless you intend to stay longer than three months (six months if you are from the UK).  All others will need some form of visa to visit New Zealand. The general length of time allowed by a visitor's visa is up to nine months. For details of the different types of visas, and where to get one, go to www.immigration.govt.nz
Taking Cash into New Zealand
Anyone carrying NZ$10,000 or more (or foreign equivalent) in cash, into or out of New Zealand, must complete a Border Cash Report. Cash means physical currency, bearer-negotiable instruments, or both. Legislation does not prohibit the import or export of cash sums of NZ$10,000 or more – it simply requires that these sums are reported. False, misleading or non-reporting of cash may result in its forfeiture and a fine.
To simplify the moving of money in or out of New Zealand, White & Company offer a currency service in association with The FX Firm. For further information on the service and benefits of using an FX service visit: www.whiteandcompany.co.uk/foreign-exchange
Taking Delivery of Your Possession in New Zealand
Our trusted partners assisting you with your International removals Manukau, will contact you before your container arrives at the port in New Zealand; this is to ascertain your requirements regarding delivery. If you are not ready to take delivery, we can arrange storage at extremely preferential rates. We recommend that you contact our agents immediately upon your arrival, as you will be required to complete a customs form and produce your passport. Our trusted partners are: The Moving Company
Office Address: 21 Peterkin Street, Lower Hutt, Wellington, New Zealand
Postal Address: PO Box 38 081, Wellington Mail Centre, 5045
Tel: (04) 577 8200, Fax: (04) 577 8201
All goods which arrive into New Zealand are subject to New Zealand customs and quarantine clearance procedures.
You will need to be present in the country before customs clearance can take place, though you will not need to attend customs in person. However, you will need to be available should customs request that you attend an interview.
Please note that customs clearance will take approximately 5 – 10 working days.
Following Customs Clearance approval, our trusted partners will contact you to arrange a suitable date for delivery of your effects to your new home. The crew will arrive at your new property and place your items in the rooms of your choice, unwrap and will remove the packing material.
To start planning for International removals Manukau complete the form below and a member of our team will contact you.