Removals Midhurst & Best Removals Companies Serving West Sussex
If you are thinking of moving to Midhurst and looking to find a new home in the area, you may also be searching for removals Midhurst: White & Company have been based in the area for over 145 years and can provide a full removals & storage solution. As founder members of BAR, FIDI & OMNI, White & Company can provide for a local move, anywhere in the UK, Europe or to an international destination. For independent reviews on Removals Midhurst for the Portsmouth branch of White & Company, please visit Referenceline Because it is so important that your possessions are cared for throughout your entire process, White & Company are members of the British Association of Removers and all services performed are in accordance with European standard BS EN 12522. If you are moving away from Midhurst and need a removals company that can handle moves to Europe or International destinations: White & Company have proudly been awarded The British Association of Removers Overseas Mover Of The Year award 2016 and finalists in 2017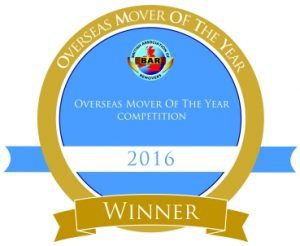 White & Company Removals Storage & Shipping Dundas Spur, Copnor, Portsmouth. PO3 5NI Tel: 02392 663 221 for a free moving quote E: hq@whiteandcompany.co.uk www.whiteandcompany.co.uk Opening Times: Mon 09:00 – 17:00 Tue 09:00 – 17:00 Wed 09:00 – 17:00 Thu 09:00 – 17:00 Fri 09:00 – 17:00 Sat 09:00 – 12:00 Sun Closed
Travel Connections & Removals Midhurst
Travelling to Midhurst by car is via the A272 or the A3. The nearest train stations are Liphook, Haslemere and Liss.The nearest airports are Shoreham Airport, Southampton Airport, London Gatwick Airport
Property Prices & Removals Midhurst
Properties here have indicated a rise of 0.14% over the last 12 months and the average house price is £514,000. You can purchase a detached home from £781,000, a semi-detached house for around £411,000 and terraced homes for approximately £346,000. Stats as per Zoopla 18th October 2017.
Local Estate Agents & Removals Midhurst
Gascoigne Pees, 47 North Street, Midhurst, GU29 9DR T: 01730 888332. http://www.gpees.co.uk/ King & Chasemore, West Street, Midhurst, GU29 9NQ T: 01730 888447. www.kingandchasemore.co.uk/ Cubitt & West, 59 East Street, Chichester, PO19 1H T: 01243 850054. www.cubittandwest.co.uk/
Restaurants & Removals Midhurst
The Royal Oak - Oaklands Lane, Midhurst, West Sussex, GU29 0EP T: 01730 817478. www.royaloakmidhurst.co.uk/ Khans Brasserie, 33-135 North Street, Midhurst, West Sussex,GU29 9DU T: 01730 812998. www.khansbrasserie.co.uk/
Local Supermarkets & Removals Midhurst
Kavanagh's Budgens of Midhurst- Bepton Rd, Midhurst GU29 9NA Tel: 01730 817997. www.budgens.co.uk/ Sainsbury's - Midhurst Rd, Liphook GU30 7TW Tel: 01428 723124. www.sainsburys.co.uk/
Local Hotels & Removals Midhurst
Spread Eagle Hotel & Spa - South St, Midhurst GU29 9NH T: 01730 816911. www.hshotels.co.uk/spread-eagle-hotel-and-spa The Angel Inn - North St, Midhurst GU29 9DN Tel: 01730 812421. www.theangelinnmidhurst.com/
Leisure Centres & Gyms and Removals Midhurst
The Grange Centre- Bepton Rd, Midhurst GU29 9HD Tel: 01730 816841.www.thegrange.org.uk/
Leisure activities & Removals Midhurst
After many years of quiet living, Midhurst has now become a bustling market town and is considered one of the South East's prettiest areas. It has the Midhurst Cricket Club and numerous restaurants and specialist shops. HG Wells was a former resident having attended Midhurst Grammar School and the town also boasts being the home of polo. The town is home to the ruin of the Tudor Cowdray House and has many historic buildings including the Spread Eagle Hotel, which dates back to the 1430's.
Local Schools & Removals Midhurst
Midhurst CofE Primary School Conifers School Easebourne CofE Primary School Midhurst Rother College Bohunt School Woolmer Hill School Seaford College Littlegreen School, Compton Lavant House
Local Council & Removals Midhurst
If you are planning to move to Midhurst, and need information on schools, planning permission, parking permits or council tax, council planning permission meetings are held on a regular basis. Simply contact: http://www.midhurst-tc.gov.uk
Cable & Phone Connections & Removals Midhurst
If you're moving to Midhurst and need to know the broadband availability, simply visit: https://www.cable.co.uk/
Removals Midhurst | Removal Companies Midhurst | Houses For Sale In Midhurst
Removals Midhurst - Removal Companies Midhurst - Houses For Sale In Midhurst. Contact White & Co removals storage and shipping on 02392 663 221 for a free quote