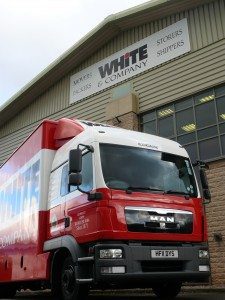 Removals Monaco
If you are moving and searching for removals to Monaco: White & Company have been providing a full removals and storage solution in the area for the past eighty years. As founder members of BAR, FIDI & OMNI, White & Company can provide for a local move, to anywhere in the UK, to Europe or to any international destination.
Planning Your Move and Removals Monaco
Planning your move as early as possible is definitely beneficial, as there are a host of things that need to happen to ensure your move takes place on the day or days you require. One of your first tasks should be to arrange a written quote from an established removal firm. White & Company can offer a free home survey to assess your moving and storage requirements. Our professional surveyor will identify the volume of goods you are moving and supply you with a detailed quotation within 48 hours of a home visit.
Choosing a removal company and Removals Monaco
It goes without saying that your belongings are precious and should be handled and moved with care throughout the entire moving process. You will want to know that your worldly possessions will be treated with respect from the moment the movers arrive until the last item is placed into your new home.
Choosing White & Company, who are a BAR, FIDI & OMNI registered removal expert, will ensure you are using a company that meets the highest standards within the removals industry. Our removal staff have the necessary training, expertise, experience and professionalism to carry out your move as efficiently as possible.
Before committing to a removals company, it would be wise to check that they hold sufficient insurance to cover. White & Company offers comprehensive insurance and will be happy to supply you with full details.
Packing your possessions and Removals Monaco
Once you have decided to move home, you should consider if you wish to pack your possessions yourself or arrange for a removal company to pack some or all of your effects for you. If you choose to pack yourself, White & Company can supply you with top quality packaging materials delivered to you as and when you need them.
If you would like us to pack for you, we will ensure china and glassware are wrapped in special paper and then packed in double-thickness cartons; furniture can be wrapped in bubble blanket for extra protection; and items requiring specialist care, such as antiques, can be packed in made-to-measure wooden crates. On arrival at your new home we can provide an unpacking service and on leaving you, we will remove all cartons and packaging materials leaving your home free from any waste.
Schools and Removals Monaco
There is a good choice of schools in Monaco:
International School of Monaco http://www.ismonaco.org/
School François D'Assise – Nicolas Barré http://www.fanb.mc/
Course Saint Maur http://www.ecole-stmaur.mc/
Leisure and Removals Monaco
Monaco has the reputation of being a playground to the rich and famous. Its economy is certainly based on luxury living and tourism. It has stunning beaches, golf courses, yachts and the world famous Monte Carlo casino. The cost of living is not as high as you might expect. There are plenty of opportunities to spend your money. Prices for everyday items compare well with large French cities. Monaco is the world's second-smallest country and a sovereign state (it has its own flag and national anthem).
Location and Removals Monaco
The housing market in Monaco is buoyant. You can expect to pay approximately 48,000.00 € per square metre in the centre and 29,666.00 € towards the outskirts.
White & Company,
 Hillsons Road, 
Botley, 
Southampton
, SO30 2DY
Map showing location of Southampton branch of White & Company
Tel: 01489 858027 for a free moving quote
 E: hq@whiteandcompany.co.uk
Opening Times:
• Mon 09:00 – 17:00
• Tue 09:00 – 17:00
• Wed 09:00 – 17:00
• Thu 09:00 – 17:00
• Fri 09:00 – 17:00
• Sat 09:00 – 12:00
• Sun Closed
Removals Monaco
This item is brought to you by www.whiteandcompany.co.uk the removals storage and shipping company serving Monaco and the surrounding area.
To submit any news story or future events please submit copy and photos to newseditoruk@gmail.com
Removals Monaco | Removal Companies Monaco | Removal Firms Monaco
White & Company Removals Storage & Shipping. Call 01489 858027 for a free moving quote
For independent reviews of White & Company Southampton, please visit Referenceline