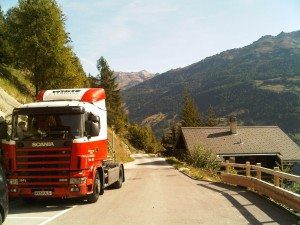 Removals Seville Spain
If you are moving from a local area to Europe and looking searching for removal companies to move you to the Seville area of Spain: White & Company have been based in the area for over 145 years and provide a full removals and storage solution. As founder members of BAR, FIDI & OMNI. White & Company can provide for a local move, to anywhere in the UK, to Europe or to any international destination in the world.
Connections & Removals Seville, Spain
Connections in Seville are safe and reliable. Seville airport is 11 km from the centre of the city and has international and domestic flights to most destinations. Sevilla-Santa Justa railway station is located to the north-east of the city centre, on Avenida Kansas City and runs services all over Andalucia.
Schools & Removals Seville, Spain
There is a good choice of schools in the Seville area. St. George's British School Sevilla www.stgeorge.es The International College of Seville www.ics-seville.org/ Instituto Britanico de Sevilla http://www.ibsevilla.es/
Leisure & Removals Seville, Spain
This traditional city is the capital of Andalusia, with its rich culture, history and vibrancy. Basked in sunlight for most of the year, the city offers everything from Cathedrals to flamenco, bars serving tapas and flamboyant clubs where you can dance until dawn. The best tapas bars are Bodeguita Romero, La Azotea and San Telmo, they all offer an incredible range of dishes all cooked to a very high standard.
Location & Removals Seville, Spain
The housing market in Madrid is buoyant, the average cost of property is currently around 2,600 € per square metre in the centre of the city. Some of the most popular areas to purchase a property are Casco Antiguo, Macarena, Este-Alcosa-Torreblanca and Pablo-Santa Justa.
White & Company
White & Company Removals Storage & Shipping Elliott Road West Howe Bournemouth BH11 8LN To book your free home survey, simply contact your local branch on Tel: 01202 901 330 E: hq@whiteandcompany.co.uk Opening Times: • Mon 09:00 – 17:00 • Tue 09:00 – 17:00 • Wed 09:00 – 17:00 • Thu 09:00 – 17:00 • Fri 09:00 – 17:00 • Sat 09:00 – 12:00 • Sun Closed
Removals Seville
This item is brought to you by www.whiteandcompany.co.uk the removals storage and shipping company serving Seville and the surrounding area. This service is aimed at people moving in Seville and for those looking for a local removals, storage and shipping company. To submit any news story or future events please submit copy and photos to newseditoruk@gmail.com White & Company Removals Storage & Shipping. Call 01202 901 330 for a free moving quote