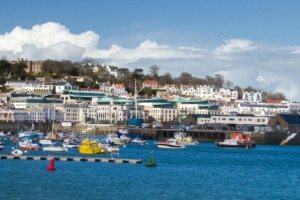 Removals St Peter Port Guernsey
If you are looking for removals St Peter Port, White & Company the removals storage and shipping company serving St Peter Port and the surrounding area, have been providing a removals service for over 145 years and are founder members of the British Association of Removers, FIDI & OMNI. White & Company also provide specialist removal storage and shipping services to locations around the UK, Europe or International destinations. We work tirelessly to provide the best possible service and peace of mind for those looking to move home. White & Company International House, Pitronnerie Road, St Peters Port, Guernsey, Channel Islands GY1 2RF Tel: 01481 736868 E: hq@whiteandcompany.co.uk Opening Times: • Mon 09:00 – 17:00 • Tue 09:00 – 17:00 • Wed 09:00 – 17:00 • Thu 09:00 – 17:00 • Fri 09:00 – 17:00 • Sat 09:00 – 12:00 • Sun Closed
Property Values & Removals St Peter Port
There is a range of homes for sale in St Peter Port and the surrounding area, the properties in Guernsey are unique and it is very difficult to give an accurate average value, however you can purchase a two bedroomed detached home for around £400,000 with family detached homes having a guide price of £700.00.
Connections & Removals St Peter Port
Being a small island, there are no motorways or major roads to speak of. The island is covered in smaller roads which provide important links between St Peter Port the capital and the other villages. The ferry terminals are a very important link to and from Guernsey not only for residents of the island but for the tourism industry. There are three ferry landing areas on the island, East Portlemouth, Salcombe and South Sands, with regular arrivals and departures to and from the UK and France. Just 2 miles from St Peters Port is Guernsey Airport.
Schools & Removals St Peter Port
There is a good choice of schools and colleges on the island: Amherst Infants' School Amherst Primary School Lower School Elizabeth College College of Further Education Guernsey College of Further Education Ladies College Elizabeth College
Leisure & Removals St Peter Port
If you are considering relocating to Guernsey you will find that there are many ways to spend your leisure time on this fairytale island. It is an ideal place for families, couples and adventure seekers alike. There are lots of bracing hiking trails to be found surrounded by lush greenery and beautiful wild flowers, or if you prefer the sea, you can spend your day at the beach. There are 27 bays surrounding Guernsey so you are bound to find one which suits. At St Peters Port, you can wander through the pretty cobblestone streets towards the sea, popping into some of the little shops along the way. The island is also known for its seafood, and you will not be short of quaint restaurants in which to sample the "catch of the day". No matter what you enjoy, climbing, cycling, diving, kayaking or windsurfing you will find it on this stunning little island.
Removals Companies St Peter Port Guernsey
This item is brought to you by www.whiteandcompany.co.uk the removals storage and shipping company serving Guernsey and the surrounding area. This service is aimed at people moving in Guernsey and for those looking for a local removals, storage and shipping company.
Removals St Peter Port | Removal Companies St Peter Port | Estate Agents St Peter Port
White & Company. Call 01481 736868 for a free removal storage or shipping quote.