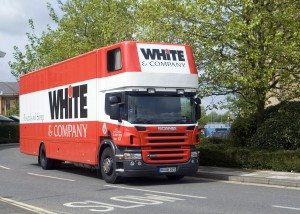 Removals Whitehaven
If you are moving locally or looking to move to Whitehaven and searching for removals companies in the Whitehaven area: White & Company have been based in the area for over 145 years and provide a full removals and storage solution. As founder members of BAR, FIDI & OMNI, White & Company can provide for a local move, to anywhere in the UK, to Europe or to any international destination.
Connections & Removals Whitehaven
Connections in Whitehaven are good. Whitehaven is on the Barrow to Carlisle West Coast Rail Link, with trains running to Carlisle, Newcastle, Lancaster and Barrow-in-Furness. The A595, which starts in Cumbria, passes through Whitehaven and runs close to Workington, Cockermouth and Wigton. Blackpool International Airport is a drive of approximately 57 miles.
Schools & Removals Whitehaven
There is a good choice of schools in the Whitehaven area, with the University of Cumbria providing higher education. It ranks 111th in the Complete University Guide 2016.
• Valley Primary School and Nursery (0.3 miles)
• St Gregory's & St Patrick's Catholic Infant School (0.8 miles)
• St Mary's Catholic Primary School (0.9 miles)
• Whitehaven School (1.2 miles)
• St Benedict's Catholic High School (1.4 miles)
• West Lakes Academy (3.6 miles)
• Mayfield School (1.4 miles)
• St Bees School (2.2 miles)
• West Cumbria Learning Centre (5.8 miles)
Leisure & Removals Whitehaven
Whitehaven is a pretty Georgian town situated on the west coast of Cumbria. It is positioned on the edge of the Lake District National Park and close to a Heritage Coastline. The town has a refurbished harbour with a marina, crows nest viewing point, visitor centre, museums and a number of elegant Georgian listed buildings.
Location & Removals Whitehaven
The housing market in Whitehaven is buoyant and house values have indicated an increase of 7.45% over the past 6 months. The average cost of property is currently at £132,249. With the highest valued streets being Thistle Close, Mariners Way and Hensingham .
Contact White & Company
White & Company
38a Port Royal Avenue,
Lune Ind Est,
Lancaster.
LA1 5QP
Tel: 01524 884 685 for a free moving quote
E: hq@whiteandcompany.co.uk
Opening Times:
• Mon 09:00 – 17:00
• Tue 09:00 – 17:00
• Wed 09:00 – 17:00
• Thu 09:00 – 17:00
• Fri 09:00 – 17:00
• Sat 09:00 – 12:00
• Sun Closed
Removals Whitehaven
This item is brought to you by www.whiteandcompany.co.uk the removals storage and shipping company serving Whitehaven and the surrounding area. This service is aimed at people moving in Whitehaven and for those looking for a local removals, storage and shipping company.
To submit any news story or future events please submit copy and photos to newseditoruk@gmail.com
Removals Whitehaven | Removal Companies Whitehaven | Removal Firms Whitehaven
White & Company Removals Storage & Shipping. Call 01524 884 685 for a free moving quote