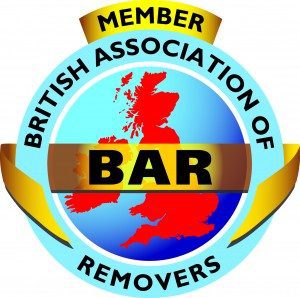 Removals Zurich
Removals Zurich.If you are moving locally or looking to move to Zurich and searching for removals companies in the Zurich area: White & Company have been based in the area for over 145 years and provide a full removals and storage solution. As founder members of BAR, FIDI & OMNI, White & Company can provide for a local move, to anywhere in the UK, to Europe or to any international destination in the world.
Connections & Removals Zurich
Connections in Zurich are excellent with the public transport system of trams, buses and trains offering a safe and fast way to travel, although one of the best ways of getting around the city is on foot. The bus or ZVV tram stop at intervals of around 300 meters and cover the entire city. Zurich airport has flights to most European cities with a train available from within the airport to Zurich city, costing about 6 Swiss francs. The journey time is ten minutes so very convenient for anyone needing to access the airport without the worry of having to park a car.
Schools & Removals Zurich
There is a good choice of schools in the Zurich area:
Zurich International School, Early Childhood Centre – http://www.zis.ch/
Inter-Community School – http://www.icsz.ch/
SIS Swiss International School – http://www.swissinternationalschool.ch/
International School – Zurich North – http://www.iszn.ch/iszn/en/index.php
Leisure & Removals Zurich
Zurich is consistently ranked as the one of best places to live in the world – the 2015 Mercer Quality of Living Survey awarded it second place out of 230 cities. Switzerland has four official languages – French, German, Italian and Romansch, giving the city a very cosmopolitan edge. The centre of the city has been kept wonderfully intact and here you can enjoy its winding street, tall church steeples and plenty of good restaurants, bars and cafes.
Location & Removals Zurich
The housing market in Zurich is buoyant. You can expect to pay 15,770.00 Fr per square metre in the centre of the city and 9,700.00 Fr towards the outskirts of the city.
Contact White & Company
White & Company
Hillsons Road
Botley
Southampton
SO30 2DY
Tel: 01489 858027 for a free moving quote
E: hq@whiteandcompany.co.uk
Opening Times:
• Mon 09:00 – 17:00
• Tue 09:00 – 17:00
• Wed 09:00 – 17:00
• Thu 09:00 – 17:00
• Fri 09:00 – 17:00
• Sat 09:00 – 12:00
• Sun Closed
White & Company are proud winners of the British Association of Removers 'Overseas Mover of the Year' Competition 2016 and finalists in the 2017 competition.

Removals Zurich
This item is brought to you by www.whiteandcompany.co.uk the removals storage and shipping company serving Zurich and the surrounding area. This service is aimed at people moving in Zurich and for those looking for a local removals, storage and shipping company.
To submit any news story or future events please submit copy and photos to newseditoruk@gmail.com
Moving to Zurich | Removal Companies Zurich | Removals Zurich
White & Company Removals Storage & Shipping. Call 01489 858027 for a free moving quote