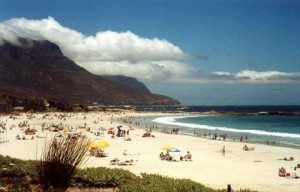 Shipping to Somerset West
If you are moving home or relocating to Somerset West and looking for a removals or shipping company: White & Company have been serving the area for over 100 years and provide a full removals and storage solution. As founder members of BAR, FIDI & OMNI White & Company can provide for a local move anywhere in the UK, Europe or any international destination.
Situated on the slopes of Heldeberg, Somerset West is considered to be the commercial capital of the Helderberg Basin. Surrounded by orchards, farmlands and vineyards, the scenic suburb of Somerset West it is a very sought after area in which to live. It lies close to the towns of Strand and Gordons Bay and a very popular tourist destination.
The town was named Somerset after the English governor of the cape Colony, Lord Charles Somerset in 1891. It has recently become very attractive to commercial property investors, which has created more employment opportunities and the need for more homes.
There are so many places to visit such as the beautiful wine farms, museums, the amazing Cheetahs at the Cheetah Outreach, horse riding, boating and much more.
Property prices & Shipping to Somerset West
There is a huge range of properties to choose from in Somerset West and prices vary enormously. You can expect to pay around R700 000 (£35,000) for a two to three bedroomed home in one of the newer areas such as Heritage Park. While houses in the more established part of Somerset West range from R1.5m up to R3m, (£75,000 – £150,000) depending on the area and accommodation. Luxury homes in Spanish Farm and Erinvale Golf Estate sell for between R4 000 000 and R20 000 000 (£200,000 and £1,000,000)
Local Real Estate Agents Shipping to Somerset West
RE/MAX – Helderberg (Somerset West) – 135 Main Road,Somerset West, Macassar 7130
+27 21 852 6464. www.somerset-west-property.co.za
Westacre Estates – 155 Main Road,Somerset West, Macassar 7130
+27 21 851 1791. www.westacre-estates.co.za
Seeff Residential Properties – 163 Main Road,Somerset West, Macassar 7130
+27 21 851 4141. www.seeff.com
International Schools & Shipping to Somerset West
International School of Cape Town – Woodland Heights, Edinburgh Cl, Wynberg 7806, Cape Town. +27 21 763 5300. www.isct.co.za
Restaurants & Shipping to Somerset West
Benguela on Main – Main Road and Coronation Ave, Somerset West, Cape Town, 7130. +27 087 357 0637. www.bengueladining.com/capetown
96 Winery Road Restaurant – Zandberg Farm, Winery Road, Somerset West, Cape Town, 7130 +27(0) 21 842 2020. www.96wineryroad.co.za
Wang Thai – The Cylnor Centre, Old Stellenbosch & Heilderberg College Roads, Somerset West , 7130. +27 (0)21 855 0112. www.wangthai.co.za
Travel connections & Shipping to Somerset West
Main Airports: Cape Town International Airport
Main Train Stations: Cape Town Railway Station
Main Roads: 2/M9/R44
Home entertainment & communication and Shipping to Somerset West
Broadband: Afrihost, Cellc, Vodacom, Telkom
Television: Freesat, SABC, DSTV
Telephone: Telkom
Mobile phone: Airtel, Orange, Vodafone
Currency Conversion and Shipping to Somerset West
When moving overseas, making sure you get the best exchange rate possible is essential to starting your new life on a sound footing. White and Company has an exclusive arrangement with The FX Firm (foreign exchange company). Simply follow the link below to see what additional monies you will receive compared to using your high street bank and to set up a free no obligation account. https://www.whiteandcompany.co.uk/foreign-exchange
Shipping to Somerset West | Removals Somerset West | Relocating to Somerset West, South Africa
White & Company Removals Storage & Shipping. Call 01489 858027 for a free moving quote