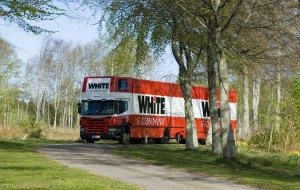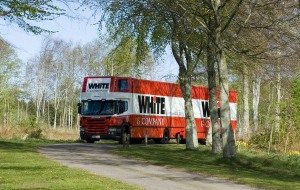 Moving to Twickenham & Good Removals Companies
Twickenham removals. When moving locally or looking to move to Twickenham and searching for Twickenham removals, White & Company have been providing a removals service for over 145 years and are founder members of the British Association of Removers, FIDI & OMNI. White & Company not only provide Twickenham removals but also provide specialist removal services to locations around the UK, Jersey and Guernsey. We work tirelessly to provide the best possible service and peace of mind for those looking to move home.
White & Company plc Removals & Storage London
International House
Britannia Road
Waltham Cross
EN8 7PF
T: 01383 721 697 for a free moving or storage quote
Opening Times:
Mon 09:00 – 17:00
Tue 09:00 – 17:00
Wed 09:00 – 17:00
Thu 09:00 – 17:00
Fri 09:00 – 17:00
Sat 09:00 – 12:00
Sun Closed
Twickenham Travel Connections
When travelling by train, you will find that Twickenham has its own train station, with two further stations close by: Margarets (London) and Richmond. The closest airports will be: London Heathrow Airport (6 miles), London City Airport (16 miles) and London Gatwick Airport (22 miles). Getting to Twickenham by road will be via: M3/A305/A316
Where is Twickenham
Twickenham is located in South West London, approximately 5 miles from Charing Cross and falls within the Borough of Twickenham. The map below shows the location of Twickenham
Houses For Sale In Twickenham
Properties have increased in value over the past 12 months by 2.99%. The average cost of properties in this area is £615,000. For a detached property you will expect to pay around £789,000, for a semi-detached home £696,000 and terraced homes £610,000. Stats as per Zoopla 13th November 2017.
Twickenham Leisure
Book a Tour of Twickenham rugby stadium. It is the largest stadium in the world devoted solely to the sport of rugby union and is the home of the Rugby Football Union (RFU), and as such primarily a venue for rugby union although from time to time music concerts are held here and famous stars such as Rihanna, Jon Jovi and The Police 30th Anniversary Tour and the Rolling Stones have all given shows here.
2009/2010 season saw Twickenham celebrate its centenary. The 100th anniversary of the first international at HQ in 1910. The tour of the stadium includes the players England dressing room, council room and hospitality rooms, you get the opportunity to sit in the Queens Box and following the tour you can visit the museum, which covers the whole of the global game, not just English rugby union. There are exhibits and displays of memorabilia which tell of the history of the sport using interactive display techniques. The guides are friendly and knowledgeable, a great attraction to visit.
Twickenham Schools
St Stephen's Church of England Primary School
Orleans Primary School
Ivybridge Primary School
Orleans Park School
Richmond-upon-Thames College
Gumley House RC Convent School, FCJ
St Catherine's School
Radnor House
The German School
Twickenham Council
If you are planning you Twickenham removals, and need information on schools, planning permission, parking permits or council tax, council planning permission meetings are held on a regular basis. Simply contact: www.wandsworth.gov.uk
Twickenham Cable & Phone Connections
When planning your Twickenham removals and need to know the broadband availability, simply visit: www.cable.co.uk
Domestic Removals Companies Twickenham
This item is brought to you by www.whiteandcompany.co.uk the removals storage and shipping company serving Twickenham and the surrounding area. This service is aimed at people moving in Twickenham and for those looking for a local removals, storage and shipping company.
To submit any news story or future events please submit copy and photos to newseditoruk@gmail.com
Twickenham Removals | Twickenham Estate Agents | Houses For Sale In Twickenham
Twickenham Removals – Twickenham Estate Agents – Houses For Sale In Twickenham. White & Co. Call 01383 721 697 for a free removals, storage or shipping quote.