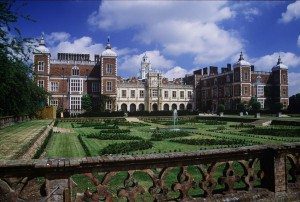 Hatfield Removals
If you are planning on moving you will probably look for a Hatfield Removals company and Estate Agents who can help you find your dream property
Property prices & Hatfield Removals Companies
House prices have increased by 4.22% over the past 12 months. You will expect to pay around £360,876 for the average home. A detached property can be purchased for around £477,992 a semi-detached for £324,376 and terraced homes are selling for £266,502.
Local Estate Agents & Hatfield Removals Companies
Strats Lettings & Property Management – 11 Harpsfield Broadway, Comet Way, Hatfield AL10 9TF. Tel: 01707 262737. www.strats-estates.co.uk
Wrights Estate Agents – 9 Market Place, Hatfield AL10 0LJ
Tel: 01707 273183. www.wrightsof.com
Local Schools & Hatfield Removals Companies
Howe Dell Primary School (0.4 miles)
Hatfield Community Free School (0.5 miles)
Birchwood Avenue Primary School (0.7 miles)
Bishop's Hatfield Girls' School (0.7 miles)
Onslow St Audrey's School (0.9 miles)
Stanborough School (2.1 miles)
The Park Education Support Centre (1.7 miles)
Lakeside School (2.2 miles)
Heathlands School (3.9 miles)
Leisure & Hatfield Removals Companies
Beales Hatfield Hotel – Comet Way, Hatfield AL10 9NG
Tel: 01707 288500. www.bealeshotels.co.uk
Bar Turan Indian Restaurant – 2 Parkhouse Court, Tamblin Way, Hatfield AL10 9RQ
Tel: 01707 272721. www.barturan.com
Cable and Phone Connections & Hatfield Removals Companies
If you're moving to Hatfield, and need to know the broadband availability, simply visit: https://www.cable.co.uk/
Travel Connections & Hatfield Removals Companies
Reaching Hatfield by road would be via the: A1000/A414/A1(M)/M25/A1/A10
The closest train stations are: Hatfield, Welham Green (2.3 miles), Welwyn Garden City (3.0 miles)
The closest airports are: London Luton Airport (9.4 miles), London Heathrow Airport (21.9 miles), London City Airport (21.9 miles)
Removal Companies Hatfield
This service is aimed at people moving in Hatfield and for those looking for a local removals, storage and shipping company.
If you are looking to move home or move to Hatfield, White and Company have been providing a removals service for over 140 years and are members of the British Association of Removers.
White & Company also provide specialist removal services to locations around the UK, Jersey and Guernsey. We work tirelessly to provide the best possible service and peace of mind for those looking to move home.
To submit any news story or future events please submit copy and photos to newseditoruk@gmail.com
Houses For Sale In Hatfield | Hatfield Removals | Removal Companies Hatfield