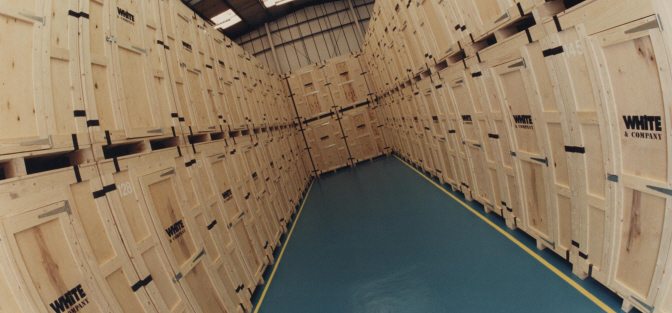 White & Company, your first choice for storage solutions.
Storage solutions at White & Company centers around the 19 storage locations throughout the UK all providing secure containerised storage in personal dedicated storage containers; and self-storage units for items to which you need regular, easy access. You pay only for the space you use. All our warehouses are clean, dry, secure and accredited to European standard BS EN 14873. They are truly world class facilities.
Written inventories
Easy access
Exclusive use of containers
Fabric and upholstery cleaning service available
All services performed in accordance with European standard BS EN 14873
19 freehold locations
Why Use Storage
Downsizing your home
Temporary storage prior to moving home
UK storage prior to an overseas move
Free up expensive office space
Furniture storage during a redecoration
Holding documents to comply with legal obligations
 
Commercial Storage
The demand for archiving and document retrieval is growing due to the legal requirements to hold documents for a set period before destroying. as a business you may wish to use storage space to free up valuable office space.

Why Use White & Company
White & Company have over 140 years experience in storage removals and shipping. We reach every part of the UK, Europe and rest of the World. For further assistance and to arrange a quote contact your local branch for help and advice using the branch locator. Alternatively complete the form below with your details and we will contact you.