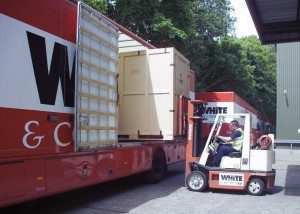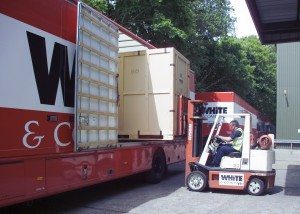 House Removals Pimperne
If you are moving locally or looking to move to Pimperne and searching for house removals companies serving Pimperne:
The decision to move home or relocate to a new area is normally a difficult, time consuming and potentially stressful experience. Making sure everything runs smoothly takes considerable planning and effort. If you are moving locally or looking to move to Pimperne and searching for house removal companies serving Pimperne: White & Company have been helping people to move locally, within Europe and to international destinations for over 145 years and we pride ourselves on taking away the stress connected with moving your personal possessions to their new home.
Planning your move as early as possible is definitely beneficial, as there are a host of things that need to happen to ensure your move takes place on the day or days you require.
Choosing White & Company who are founding members of BAR, FIDI & OMNI will ensure you are using a company that meets the highest standards within the removals industry.
White & Company offers a free home survey to assess your moving and storage requirements. Our professional surveyor will identify the volume of goods you are moving and supply you with a detailed quotation within 48 hours of our home visit
Connections & House Removals Pimperne
Pimperne's connections are good, it lies on the A354 which heads west to Dorchester and Weymouth and south to Salisbury. The A350 goes north the Warminster and the A31 heads to Ringwood and joins the M27 a route to Southampton and beyond. The closest train station is Gillingham (Dorset) (12 miles) and has services to Salisbury, Exeter and London Waterloo. The nearest airport is Bournemouth Airport (15 miles).
Schools & House Removals Pimperne
There is a varied choice of schools and colleges in the area:
Pimperne Church of England Primary School (0.2 miles)
Downlands Community School (1.4 miles)
Archbishop Wake Church of England Primary School (2.1 miles)
The Blandford School (2.2 miles)
Bryanston School (2.5 miles)
Clayesmore School (4.0 miles)
Yewstock School (7.8 miles)
Beaucroft Foundation School (9.1 miles)
Boveridge House School (10.5 miles)
Leisure & House Removals Pimperne
Pimperne is a village located in West Wiltshire Downs Area of Outstanding Natural Beauty, 3 miles from Blandford Forum. The first records of Pimperne go back to the Domesday Book in the late 11th century. It has a very close knit community and its residents work hard to keep the village looking nice, it was very pleased to win the "Best Large Village" award in the Dorset Best Kept Village competition in 2011 and 2012.
Blandford Forum being so close has a large range of pubs, restaurants and visitor attractions. Hall & Woodhouse Brewery Visitor Centre is an interesting place to visit, you can book a guided tour and learn all about how the local ales are produced, after you can have a taste of each and buy from the well-stocked on site shop, a great way to spend a few hours. The Blandford Fashion Museum is also worth visiting, show casing fashion over the ages, there are some lovely exhibits. The surrounding countryside has some picturesque little villages to explore and plenty of accommodation if you intend stay over. There is always something to do in and around Pimperne
Location & House Removals Pimperne
Property prices are higher than the national average in Pimperne, the average property price is currently £314,346. Values have been rising steadily over the past year and latest statistics indicate a rise of 7.21% during 2015. Family detached homes are on the market for around 417,000.
House Removals Pimperne | Removal Companies Pimperne | Removals Pimperne