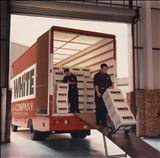 Houses For Sale In Caddington
White & Company have been providing a removals service to the Caddington area for over 145 years. If you are planning on moving home and looking for houses for sale in Caddington, you will find a range of properties available. If you are looking for removals companies in Caddington, our local branch can handle any size of move within the UK, Europe or International destination.
Property prices if looking at Houses For Sale In Caddington
House prices have increased by 6.75% over the past 12 months. You will expect to pay around £230,654 for the average home. A detached property can be purchased for around £409,486 a semi-detached for £222,070 and terraced homes are selling for £168,100
Local Estate Agents if looking at Houses For Sale In Caddington
Urban and Rural Property Services – 19 Manor Rd, Luton LU1 4EE
Tel: 01582 459956. www.urbanandrural.com
Household Estate Agents – 17 Wellington Street, Luton LU1 2QH
Tel: 01582 487487. www.house-hold.co.uk
Local Schools if looking at Houses For Sale In Caddington
Caddington Village School (0.5 miles)
Barnfield South Academy Luton (1.2 miles)
St Margaret of Scotland Primary School (1.2 miles)
Manshead CofE VA Upper School (1.7 miles)
Challney High School for Boys (2.3 miles)
Jamiatul Uloom Al – Islamia (2.5 miles)
Rabia Girls' and Boys' School (2.0 miles)
Bury Park Educational Institute (Al – Hikmah Secondary School) (2.1 miles)
Weatherfield School (3.9 miles)
Leisure if looking at Houses For Sale In Caddington
Luton Hoo Hotel Golf And Spa – Golf & Spa, The Mansion House, Luton LU1 3TQ
Tel: 01582 734437. www.lutonhoo.co.uk
The Red Chilli Restaurant – 96-104 Wellington Street, Luton, Bedfordshire LU1 5FD
Tel: 01582 480055. www.theredchillirestaurant.com
Cable and Phone Connections if looking at Houses For Sale In Caddington
If you're moving to Caddington, and need to know the broadband availability, simply visit: https://www.cable.co.uk/
Travel Connections if looking at Houses For Sale In Caddington
Reaching Caddington by road would be via the: M1/A5/A1081/A6
The closest train stations are: Luton (2.5 miles), Luton Airport Parkway (2.9 miles), Leagrave (3.0 miles)
The closest airports are: London Luton Airport (4.1 miles), London Heathrow Airport (26.6 miles), London Stansted Airport (29.8 miles)
Removals Caddington
This item is brought to you by www.whiteandcompany.co.uk the removals storage and shipping company serving Caddington and the surrounding area.
White & Company also provide specialist removal services to locations around the UK, Jersey and Guernsey. We work tirelessly to provide the best possible service and peace of mind for those looking to move home.
This service is aimed at people moving in Caddington and for those looking for a local removals, storage and shipping company.
To submit any news story or future events please submit copy and photos to newseditoruk@gmail.com
Removals Caddington | Houses For Sale In Caddington | Removal Companies Caddington