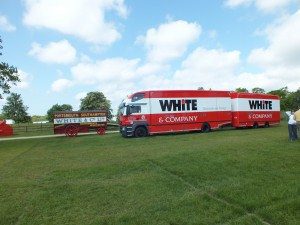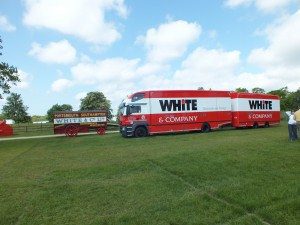 Houses For Sale In Crediton
If you are looking at moving home, there are a remarkable range of houses for sale in Crediton. You will find that the town is situated approximately 9 miles from Exeter, and falls within the county of Devon. When planning your move wherever you are moving in the UK it is important to plan early and carefully. White & Company are members of the British Association Of Removers and have been providing a full removals & storage solution for over 145 years
Property prices if Moving to Crediton
Properties here have indicated a rise of 1.15% over the last 12 months and the average house price at the moment is £260,820. You can purchase a detached home from £352,300, a semi-detached house for around £218,054; and terraced homes for approximately £177,174.
Local Council if Moving to Crediton
If you are planning to move to Crediton, and need information on schools, planning permission, parking permits or council tax. Simply contact: www.crediton.gov.uk
Local Schools if Moving to Crediton
Hayward's Primary School (0.2 miles)
Landscore Primary School (1.1 miles)
Sandford School (1.6 miles)
Queen Elizabeth's Academy Trust (0.8 miles)
Barley Lane School (6.5 miles)
Exeter College (6.5 miles)
St Wilfrid's School (6.5 miles)
Emmanuel School Exeter (7.1 miles)
The Maynard School (7.2 miles)
Leisure if Moving to Crediton
Nessies Bistro in Crediton is a great place to eat. Nessie has built up a reputation for itself as being one of the most popular venues to eat in Crediton. It is a small bistro, seating 28, but this only adds to the cosy atmosphere. All the food is locally sourced and prepared by Nessie, nothing is "bought in". The cutlery, crockery and glasses are all high quality so you really feel as though you are dining in a top class hotel but without the price tag! Certainly worth a visit.
Cable and Phone Connections if Moving to Crediton
If you're moving to Northam Crediton, and need to know the broadband availability, simply visit: https://www.cable.co.uk/
Travel Connections if Moving to Crediton
Getting to Crediton by car is via the A377/A3072/A30/M5/A376.
The nearest three airports are: Exeter International Airport (10.9 miles), Cardiff Airport (44.0 miles), Bristol Airport (57.5 miles).
If you are planning to travel by train, there are three stations to choose from: Crediton has its own station and there are two further stations to choose from: Newton St Cyres (2.7 miles) and Yeoford (3.5 miles).
Removals Crediton
This, houses for sale Crediton, item is brought to you by www.whiteandcompany.co.uk the removals storage and shipping company serving Crediton and the surrounding area. This service is aimed at people moving in Crediton and for those looking for a local removals, storage and shipping company.
To submit any news story or future events please submit copy and photos to newseditoruk@gmail.com
Houses For Sale In Crediton | Estate Agents Crediton | Removals Crediton
Houses For Sale In Crediton – Estate Agents Crediton – Removals Crediton. White & Company Removals & Storage. Call 01752 546 824 for a free moving quote