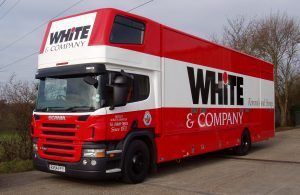 A New Life Abroad – International Removals to New Zealand
International removals to New Zealand are not as difficult as you might think. The stunning landscape and friendly atmosphere of New Zealand has long appealed to Brits wanting to emigrate and begin a new life abroad. Kiwis seem to have the balance right for work and play and is rated top of many international surveys, when it comes to quality of life.
New Zealand offers plenty of career opportunities for expats whose skills are in demand. Major areas for employment include finance, tourism, manufacturing and agriculture. Approximately one fifth of the population was born overseas and there are large expat communities from the UK, South Africa, North America, China, India and the South Pacific.
If you are relocating to New Zealand and searching for a company that can undertake international removals to New Zealand: White & Company have been established for over 145 years and provide a full removals & storage solution. As founder members of BAR, FIDI & OMNI, White & Company can provide for a local move, to anywhere in the UK, Europe or to any international destination.
You will find the New Zealanders are friendly, down-to-earth people. Whether you decide to live and work in the city or opt for a more rural lifestyle, the people you meet will make you feel right at home and they will go out of their way to make you welcome.
Planning your Move & International Removals to New Zealand
There's a lot to think about when planning a new life in New Zealand. Where to live, finding a job, ensuring all the correct documentation is in place and schooling for the children. You will also need to find a reputable removal company who will take care with your personal belongings.
Because it is so important that your possessions are cared for throughout your entire move, White & Company can assure you of the best possible service. We have been leaders in the removal industry for over 145 years and are prominent members of the British Association of Removers. All services performed are in accordance with European standard BS EN 12522.
Finding a job & International Removals to New Zealand
Finding a job from the other side of the world can be tricky. There are some great companies based in New Zealand who could make it a little bit easier. They specialise in matchings your skills to the job. They have inside knowledge and good relationships with many businesses and recruiters. It is worth getting in touch with them to get a feel for whether or not you may be a possible candidate for employment.
Here are some popular NZ employment websites:
www.seek.co.nz
www.trademe.co.nz/jobs
Accommodation & International Removals to New Zealand
There are plenty of accommodation options in New Zealand, from ranch-style family homes to modern bachelor apartments and expats will find they have plenty of choice. Do you want to live in land or are you searching for a home close to one of the beautiful beaches? Owing to the large number of forests in New Zealand, many houses are made from wood; it is always wise to check that insulation is adequate.
Another point to remember is that houses facing north will get the most sun, unlike homes in the UK. Properties in the larger cities such as Hamilton, Christchurch and Auckland will be more expensive than more rural locations. Most expats will usually decide to rent a property until they get a feel for the local property market.
The following site has a selection of properties:
• http://www.ljhooker.co.nz/
• http://www.rightmove.co.uk/overseas-property/in-New-Zealand.html
Schools & International Removals to New Zealand
Education for your children is priority number one for any parent. The quality of education in New Zealand is amongst the best in the world and expats should have no problems finding a suitable school. State education is fully funded by the government and cities such as Auckland, Christchurch and Wellington will have a good choice of schools. Unless expats have permanent residency, they will need to look at either private or international schools.
You may wish to research New Zealand schools in the areas you are looking to rent or buy a house. See www.minedu.govt.nz for information on the New Zealand education system and reviews of New Zealand schools.
Private schools still receive about a quarter of their funds from the Government, often making them a cheaper option than international schools. Help to select a school can be found at: Schools Portal.
There are three international schools in New Zealand:
Auckland International College
John McGlashan College
Kristin School
Local Information & International Removals to New Zealand
When you first move to a new city finding your way around the local taxes and requirements can be daunting, a quick visit to the following website can help you on your way.
Simply visit Banking & Tax Information
Travel and International Removals to New Zealand
Public transport in New Zealand is generally very good; most cities tend to be compact and pedestrian friendly. The state owned KiwiRail operates passenger trains and provides long distance services across the country. Buses are the main form of public transport with local bus services being contracted out to private companies across the country.
It is often cheaper to use a domestic flight when travelling between one island and the other. There are airports in Auckland, Christchurch and Queenstown, along with smaller regional airports across the country.
White & Company are proud winners of the British Association of Removers 'Overseas Mover of the Year' Competition 2016 and finalists in the 2017 competition.
 
Currency Conversion & International Removals to New Zealand
When moving overseas, making sure you get the best exchange rate possible is essential to starting your new life on a sound footing. White & Company has an exclusive arrangement with an FX Firm (foreign exchange company). Simply follow the link below to see what additional monies you will receive compared to using your high street bank and to set up a free no obligation account. White and Company/foreign-exchange
Whether you need to arrange monthly payments to service an overseas mortgage, or wish to protect yourself against exchange rate fluctuations and fix the rate for up to a year, we will be able to suggest the most suitable way to do so. Open your free, no obligation account in as long as it takes to stop for a coffee.
Leisure & International Removals to New Zealand
New Zealand offers an eclectic mixture of landscapes and cultures, some fantastic surfing and some first class craft-beers. New Zealand's cool-climate wine producers have been collecting wine wards for the past few decades and the regional Kiwi food is superb! If you have a passion for rugby, New Zealand's All Blacks won't disappoint! Auckland, Wellington, Queenstown and the West Coast all have unbeatable and interesting things to offer.
Location & International Removals to New Zealand
Following the relatively recent earthquakes, the housing market slowed considerably. However, real estate forecasters are saying that "after a period of volatility, people are starting to show more confidence in the market and property sales are on the up.
March 2017 was one of the busiest months for estate agents for some time. Figures for Auckland, Waikato, Wellington and Canterbury showed that new listings were up by double-digit growth compared to the same time the previous year. The Wairarapa also recorded double-digit growth in new property listings.
You can currently expect to pay approximately 4990 NZ$ per square meter to buy an apartment in the city centre. Outside the centre the prices drop to 3320 NZ$.
White & Company Head Office
Hillsons Road
Botley
Southampton
SO30 2DY
Tel: 01489 858027 for a free moving quote
E: hq@whiteandcompany.co.uk
Opening Times:
• Mon 09:00 – 17:00
• Tue 09:00 – 17:00
• Wed 09:00 – 17:00
• Thu 09:00 – 17:00
• Fri 09:00 – 17:00
• Sat 09:00 – 12:00
• Sun Closed
White & Company Have Branches In The Following Locations
London
Bournemouth
Dunfermline
Farnborough
Forres
Guernsey
Harrogate-York
Jersey
Knaresborough
Lancaster
Leeds-Bradford
Plymouth
Portsmouth
Southampton
Telford
Winchester
Removals New Zealand
This item is brought to you by www.whiteandcompany.co.uk, removals storage and shipping company serving New Zealand and the surrounding area. This service is aimed at people moving in New Zealand and for those looking for a local removals, storage and shipping company.
To submit any news story or future events please submit copy and photos to newseditoruk@gmail.com
Moving to New Zealand | Removal Companies New Zealand | Removal Firms New Zealand
White & Company Removals Storage & Shipping. Call 01489 858027 for a free moving survey and quotation
To read independent reviews from our customers visit Referenceline
Posted in: News, Bournemouth-Poole News, Knaresborough News, Dunfermline News, Farnborough News, Forres News, Guernsey News, Harrogate-York News, Jersey News, Kempston-Bedford News, Lancaster News, Leeds News, Plymouth News, Portsmouth News, Southampton News, Telford News, London News, Winchester News, International News
Leave a Comment (0) ↓