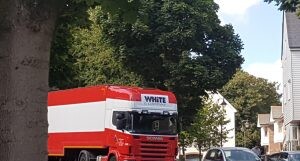 Good, Reliable Removal Company Serving Warwickshire & Movers Nuneaton
Movers Nuneaton: Finding good reliable removals company can be a minefield, especially as we get closer to the Christmas period. If you are one of the many people moving house at the end of this year, you will probably want to be in your new home before Christmas. It is really important that you pick a sensible and achievable moving date before the 25th December and work towards this.
Research removals companies in your area to find out who would best meet your needs and make sure you book them well in advance as they will become very busy in the months leading up to Christmas.
Initially, thinking you can carry out the house move yourself may not sound too problematic. However, there is a certain amount of skill involved when packing household effects in order to avoid damages. Lifting heavy items of furniture is very hard work not to mention potentially dangerous, many back injuries have occurred during home moves. It also takes time which is always a precious thing in our busy lives. Invariably, the weather will also play a part in the move this time of the year, all these things combined, can leave you drained and very stressed.
About White & Company
You can avoid this trauma by choosing a professional removal company such as White & Company. They are members of BAR (British Association of Removers), FIDI & OMNI. All members have to adhere to the very highest of standards of service and code of practice. Their staff will have all the necessary training, expertise, experience and professionalism to carry out your move as efficiently as possible.
White & Company has 16 branches located across the UK from the Channel Islands to Scotland and a network of industry partners, their relocation network allows them to provide the perfect removal solution no matter where you're moving.
• 16 Branches Nationwide
• 19 Storage Locations
• 240 Specialist Vehicles
• Complete Packing Service
• Fully trained and security cleared removal staff
How to find White & Company
White & Company Removals Storage & Shipping
Haybrook
Halesfield 9
Telford
Shropshire
TF7 4QW
Call 01952 898 175 for a free home survey and quote
E: hq@whiteandcompany.co.uk
www.whiteandcompany.co.uk
Opening Times:
• Mon 09:00 – 17:00
• Tue 09:00 – 17:00
• Wed 09:00 – 17:00
• Thu 09:00 – 17:00
• Fri 09:00 – 17:00
• Sat 09:00 – 12:00
• Sun Closed
Estate Agents & Movers Nuneaton
Here is a list of estate agents in the Nuneaton area. Before instructing an estate agent it would be wise to make sure you have an idea of the value of your property. We recommend looking at what similar properties are being sold for in Nuneaton on sites such as Zoopla:
ASmiths Estate & Letting Agents
Creaton House, Freer Street, Attleborough, Nuneaton CV11 4PR
024 7632 6414
http://asmiths.co.uk/
Wright & Wright Independent Estate Agents
1 Bond Gate Chambers Bond Gate, Nuneaton CV11 4AL
024 7635 1455
http://www.wright-and-wright.com/
Solicitors & Movers Nuneaton
Before you exchange contracts you will need to instruct a solicitor or conveyancer. Here is a list of solicitors and conveyancers in the Nuneaton area:
Tustain Jones & Co. Solicitors
18 Ptarmigan Place, Off Townsend Drive, Nuneaton CV11 6RX
024 7664 2070
http://tustain-jones.co.uk/
L D J Solicitors
29 Dugdale Street, Nuneaton CV11 5QN
024 7674 5000
http://www.ldjsolicitors.co.uk/
Schools & Movers Nuneaton
There are a number of schools in the Nuneaton area. Here is a selection covering all age groups in the Nuneaton area:
Galley Common Infant School
Nathaniel Newton Infant School
Michael Drayton Junior School
Hartshill School
The Nuneaton Academy
King Edward VI College Nuneaton
RNIB Pears Centre for Specialist Learning
Exhall Grange School and Science College
Coventry Muslim School
Property Prices & Movers Nuneaton
Property values in Nuneaton have indicated a dip of 1.67% over the last 12 months. The average house price is now £200,000. You can purchase a detached home from £293,000, a semi-detached house for around £180,000 and terraced homes for approximately £121,000. The Average price paid is £208,000. Statistics provided by Zoopla 15th November 2017.
Transport Links & Movers Nuneaton
Moving to an area that has good transport links can be very important, especially if you need to commute to work.
Getting to Nuneaton is via the: M6/A5/A444. The closest airports are: Birmingham International Airport (11.0 miles), Coventry Airport (11.4 miles) and Norwich International (13.9 miles). Nuneaton has its own station and the next two closest stations are: Atherstone (3.4 miles) and Bedworth (4.4 miles)
Council Tax Bands & Movers Nuneaton
If you are planning to move to Nuneaton the council tax bands are as follows:
A Band – £1140.77
B Band – £1330.89
C Band – £1521.02
D Band – £1711.15
E Band – £2091.41
F Band – £2471.66
G Band – £2851.92
H Band – £3422.30
Doctors & Movers Nuneaton
Red Roofs Practitioners
31 Coton Road, Nuneaton CV11 5TW
024 7635 7100
http://www.redroofssurgery.co.uk/
Dr Motala's Surgery
10 Camphill Road, Nuneaton CV10 0JH
024 7639 3388
http://drchaudhuri.warwickshire.nhs.uk/
Dentists & Movers Nuneaton
There are a number of dentists in Nuneaton, here is a list of some of them:
Oasis Dental Care
19 Bond Street Nuneaton, Warks CV11 4BX
024 7638 2682
www.oasisdentalcare.com
The Nuneaton Dental Practice
19 Bond Street, Nuneaton CV11 4BX
024 7638 2682
https://www.oasisdentalcare.co.uk/