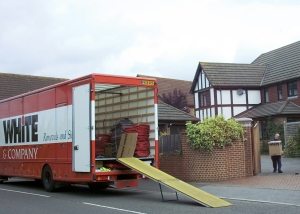 Reliable, Competitively Priced Moving Companies Hull
If you are searching for moving companies Hull, you will find you have plenty of choice. However, finding a reliable one that can offer you an excellent service at a competitive price might be a bit more difficult!
Top of your list should be White & Company; they have been in business for over 145 years and offer the flexibility, knowledge and expertise to provide you with a first-class professional moving service. As one of the UK's most trusted moving companies, you can depend on the unsurpassed service they provide. With 17 branches nationwide, fully trained staff, no-obligation estimating and a packing service, you can rest assured your move will be in good hands.
For added peace of mind, White & Company is a member of BAR, FIDI & OMNI. In order to be granted membership of these respected industry regulators, members are frequently monitored and tested to ensure they comply with the highest standards.
Everyone will face the challenge of having to move home at some time. You may be moving to a larger home, downsizing or even relocating to a new country. Whatever your reason for moving, it will require careful planning to ensure everything runs smoothly.
Finding Moving Companies Hull
Finding a good removal company will be high on your list of priorities. At White & Company, we value your possessions and your custom. A large portion of our business is generated by word of mouth, which we feel is the best confirmation of good service.
We take pride in our mission statement:
"To continue the traditions founded in 1871 by providing the quality expected by our clients; backed up by superb packing materials, highly trained crews, effective management and a genuine commitment to customer care and the environment."
As well as offering a full removal service, we can also offer storage solutions. You may find that you need to arrange temporary or long term storage for some of your belongings. All White & Company's depots have storage facilities. These safe and secure units are offered at affordable prices. The storage is flexible and if your needs change, you can easily change units.
Give us a call today to arrange for one of our friendly and experienced surveyors to arrange a home visit and provide a free written quotation.
How to find White & Company:
International House
Ghyll Royd
Guiseley
Leeds
LS20 9PP
MAP
Tel: 01133 509 391
Opening Times:
Mon 09:00 – 17:00
Tue 09:00 – 17:00
Wed 09:00 – 17:00
Thu 09:00 – 17:00
Fri 09:00 – 17:00
Sat 09:00 – 12:00
Sun Closed
In order for you to settle in your new home, it is well worth taking some time to research the facilities and amenities on offer in the Hull area.
Estate Agents & Moving Companies Hull
Vogue Estate Agents
1St Floor Norwich House Savile Street, Hull HU1 3ES
01482 651555
www.vogueestateagents.com
Countrywide Managing Agents
61 Market Place, Hull HU1 1RQ
01482 215545
www.countrywide.co.uk
Riverside Property
44 Queen Street, Hull HU1 1UU
01482 322411
www.riverside-property.co.uk
Schools & Moving Companies Hull
Hull Trinity House School
Prince's Dock St, Hull HU1 2JX
01482 326421
www.hthacademy.org.uk
Bellfield Primary School
Treasury Building, Guildhall Road, Hull HU1 2AB
01482 300300
www.bellfieldschoolhull.co.uk
St. Charles Roman Catholic Primary School
Norfolk Street, Hull HU2 9AA
01482 326610
www.st-charles.hull.sch.uk
Doctors & Moving Companies Hull
The Quays Medical Centre
Wilberforce Health Centre 6-10 Story Street, Hull HU1 3SA
01482 335335
www.thequayshull.co.uk
Story Street Medical Practice
6-10 Story Street, Hull HU1 3SA
01482 335180
www.storystreetmedicalpractice.nhs.uk
The Wilberforce Surgery
1St Floor Wilberforce Health Centre 6-10 Story Street, Hull HU1 3SA
01482 344265
Dentists & Moving Companies Hull
Bransby House
24 Albion St, Hull HU1 3
01482 325396
www.brandsbyhousepractice.co.uk
543 Dental Care
543 Anlaby Rd, Hull HU3 6HP
01482 565488
www.543dentalcentre.co.uk
Vets & Moving Companies Hull
Kingston Veterinary Group
1-2 Park Street Anlaby Road, Hull HU3 2JF
01482 223688
www.kingstonvet.co.uk
PDSA
20 Brunswick Ave, Kingston upon Hull HU2 9AY
01482 426999
www.pdsa.org.uk
White & Company is the proud winner of the 2016 British Association of Removers 'Overseas Mover of the Year' Competition, and finalists in 2017, reinforcing the high level of service they provide to all their customers.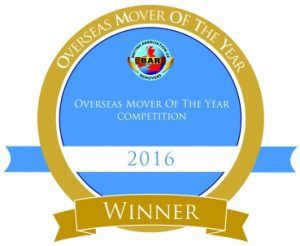 Foreign Currency Exchange
When moving overseas, making sure you get the best exchange rate possible is essential to starting your new life on a sound footing. White & Company has an exclusive arrangement with an FX Firm (foreign exchange company). Simply follow the link below to see what additional monies you will receive compared to using your high street bank and to set up a free no obligation account. White & Company/foreign-exchange
Whether you need to arrange monthly payments to service an overseas mortgage, or wish to protect yourself against exchange rate fluctuations and fix the rate for up to a year, we will be able to suggest the most suitable way to do so. Open your free, no obligation account in as long as it takes to stop for a coffee.
White & Company Have Branches In The Following Locations
Bedford
London
Bournemouth
Dunfermline
Farnborough
Forres
Guernsey
Harrogate-York
Jersey
Knaresborough
Lancaster
Leeds-Bradford
Plymouth
Portsmouth
Southampton
Telford
Winchester
Domestic Moving Companies Hull
This Moving Companies Hull item is brought to you by www.whiteandcompany.co.uk the removals storage and shipping company serving Hull and the surrounding area. This service is aimed at people moving in Hull and for those looking for a local removals, storage and shipping company. If you are looking to move home or move to the Hull area, White & Company have been providing a Hull removals service for over 145 years and are members of the British Association of Removers.
To submit any news story or future events please submit copy and photos to newseditoruk@gmail.com
Moving Companies Hull – White & Company Removers & Storers. Call 01133 509 391 for a free quote
For independent reviews of White & Company Leeds, please visit Referenceline