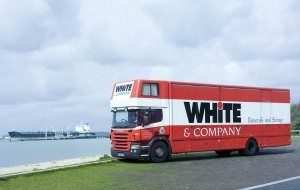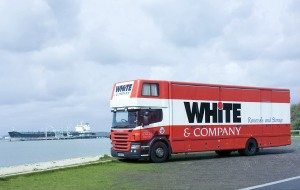 Moving To Abu Dhabi
Are you are thinking of moving to Abu Dhabi? It is the capital and the second most populous city in the United Arab Emirates. Recently the number of British expats moving to Abu Dhabi has increased, with most choosing to work in the oil, banking, construction or IT trades.
However, the cost of living in Abu Dhabi can be very expensive but in some destinations, it is possible to achieve a higher quality of life then in the UK, because you are not paying any income tax.
You will need to obtain a work permit, a residence visa and an Emirates ID card and before you leave you will need to get all relevant birth and marriage certificates legalised by the UK Foreign Office.
Any medical treatment you need must be paid for, so make sure that your employer is offering you medical insurance as part of your job package.
Most people living in Abu Dhabi are foreigners but it is important that expats familiarise themselves with local laws as the Muslim religion still mandates certain behaviours and actions, so it is important to display the appropriate levels of respect.
Currency Conversion If Moving to Abu Dhabi
The local currency in the United Arab Emirates is the dirham, it is abbreviated as AED and sometimes also written as DH or Dhs. One dirham is divided into 100 fils.
When moving overseas making sure you get the best exchange rate possible is essential to starting your new life on a sound footing. White & Company has an exclusive arrangement with The FX Firm.
Simply call us on Tel: 01494-857672 or follow the link to see what additional monies you will receive compared to using your high street bank and to set up a free account. Foreign-Exchange
Property prices if you are thinking of moving to Abu Dhabi
You can expect to pay an average of 16,950.00 AED per square meter for an apartment in the city centre. If you are moving to Abu Dubai and need to find a property for sale, it is best to purchase property from a developer, or to enlist the services of a real estate agent. Real estate agents promote their houses on the major property sites such as: Property-for-sale
Schools if moving to Abu Dhabi
Expats children are not allowed to attend public schools in Abu Dhabi. Luckily there is an excellent range of private and international schools, but unfortunately there is a real shortage of places in these schools. Expats would be wise to start their search as soon as possible and to enlist the help of their employer.
Help to select a school can be found at: Schools Portal
Local Information if moving to Abu Dhabi
When you first move to a new city finding your way round the local taxes and requirements can be daunting, a quick visit to the following website can help you on your way.
Simply visit Tax and Banking Information
Travel if moving to Abu Dhabi
As a general rule, most expats choose to own their own car and often more than one per family. Once a residence visa has been obtained, expats can legally buy a car in Abu Dhabi and fuel is cheap compared to the UK. Abu Dhabi has a fleet of over 10,000 taxis, they are a cheap way to travel and easy to recognise as they are normally Toyota Camrys.
Abu Dhabi also has a fully automated metro, with trains running from the airport into the city centre. They are cheap, easy, clean, air-conditioned and very modern.
International Removals if looking for Houses For Sale In Abu Dhabi
This item is brought to you by www.whiteandcompany.co.uk the International removals storage and shipping company serving Abu Dhabi and the surrounding area.
If you are looking at moving to Abu Dhabi, White & Company have been providing a European removals, packing and storage service for over 145 years and are members of FIDI  and Omni.
White & Company were proud finalists of the British Association of Removers and Which? Trusted Traders 'Overseas Mover of the Year' Competition 2015

Moving to Abu Dhabi | Houses For Sale In Abu Dhabi | Shipping To Abu Dhabi, White & Company provide specialist removal services to locations around Europe and all international destinations