Moving To Bunbury
Are you planning on moving to Bunbury? It is Western Australia's biggest regional city and a major tourist attraction in its own right. It offers old world charm and the convenience of a major city. It is only two hours south of Perth and is linked by rail, air and road. Often called the dolphin capital of Western Australia, you will find many natural attractions along with the Geographe Wine Region, which is within an easy drive of the city.
Accommodation if you are thinking of moving to Bunbury
Bunbury has a good mix of residential properties with Marlston Hill and Harbour City being popular locations. It may be wise to consider renting in the short term, to get a feel of the property market and to note trends about where the market is heading before you make a purchase. You can expect to pay 1650.00A$ rent per month for a one bedroom apartment in the city centre.
The following site has a selection of properties in Bunbury: Property Portal For Bunbury
Schools if moving to Bunbury
Bunbury has a good range of schools and parents will have a good choice of public and private schools. In order to enrol at a school in Australia, you will need to apply to the school itself. You'll need to have school reports from your child's home school as well as a birth certificate, passport and visa details, as well as information on vaccinations that have been given to the child. For most expats moving to Australia, education at a state school is free.
Help to select a school can be found at: http://www.australianschoolsdirectory.com.au/
Local Information if moving to Bunbury
When you first move to a new city finding your way round the local taxes and requirements can be daunting, a quick visit to the following website can help you on your way. Simply visit http://www.gov.au/
Travel if moving to Bunbury
Bunbury has an excellent public transport system. Trams run around the city centre with adult tickets costing 8A$. Both trains and buses run services to Perth and Perth International Airport is located just outside Bunbury.
Currency Conversion If Moving To Bunbury
The Australian Dollar (AUD or $A) is the official currency in Australia, and is divided into 100 cents.
When moving overseas making sure you get the best exchange rate possible is essential to starting your new life on a sound footing. White & Company has an exclusive arrangement with The FX Firm.
Simply call us on Tel: 01494-857672 or follow the link to see what additional monies you will receive compared to using your high street bank and to set up a free account. https://www.whiteandcompany.co.uk/foreign-exchange/
International Removals To Bunbury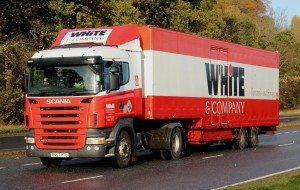 This item is brought to you by www.whiteandcompany.co.uk the International removals storage and shipping company serving Bunbury and the surrounding area.
If you are looking to move to Bunbury, White & Company have been providing an International removals, packing and storage service for over 145 years and are members of FIDI  and Omni.
White & Company are also proud to announce that we have been selected as finalists of the British Association of Removers and Which? Trusted Traders 'Overseas Mover of the Year' Competition 2015

White & Company provide specialist removal services to locations around Europe and all international destinations
International Removals To Bunbury | Moving To Bunbury | Removals Firms Bunbury