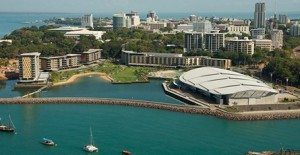 Moving to Darwin
Are you planning on moving to Darwin? It has a population of about 80,000 people and is the capital of Northern Territory. It is located centrally on the northern coast of Australia. It's very close to the equator and is very hot and humid. Provided you don't mind the climate, you will be surrounded by a spectacular and beautiful landscape. It has a thriving tourist industry and is surrounded by national parks, the biggest being Kakadu.
The area also has plenty of stunning beaches; the best are Mindil Beach, Vestey's Beach and the popular nudist beach at Casaurina – sunscreen recommended!
Choosing a removal company and Removals Dudley
It goes without saying that your belongings are precious and should be handled and moved with care throughout the entire moving process. You will want to know that your worldly possessions will be treated with respect from the moment the movers arrive until the last item is placed into your new home.
Choosing White & Company, who are a BAR, FIDI & OMNI registered removal expert, will ensure you are using a company that meets the highest standards within the removals industry. Our removal staff have the necessary training, expertise, experience and professionalism to carry out your move as efficiently as possible.
Before committing to a removals company, it would be wise to check that they hold sufficient insurance to cover the true value of your belongings. White & Company offers comprehensive insurance and will be happy to supply you with full details.
Schools if moving to Darwin
The overall standard of education in Australia is first rate, with the Australian government placing a high priority on teaching, student support and research. State schools are open to expats and anyone living in Darwin with a permanent residency visa can send their children to a state school at no cost to themselves. Many parents will choose to educate their children at an international school, as these are more likely to offer the International Baccalaureate curriculum.
Help to select a school can be found at: Schools Portal
Property prices if you are thinking of moving to Darwin
If you are moving to Darwin you can expect to pay around 3500.00A$ per month for a three bedroomed apartment. The price to buy a similar apartment in the city centre will cost about 4800.00A$ per square meter.
If you are moving to Darwin and need to find a property for sale, estate agents promote their houses on the major property sites such as: Property Portal
Travel if moving to Darwin
There is a local bus service, which is run by the government and is called the Darwinbus. The service operates from the Darwin, Casuarina and Palmerston Interchange stations and also services Greater Darwin. There is no local rail service in Darwin. The cross-country' rail service originates in Adelaide, stops at Alice Springs but terminates in Darwin. The Mandorah ferry service runs across the Darwin Harbour between Cullen Bay and Mandorah.
Local Information if moving to Darwin
When you first move to a new city finding your way round the local taxes and requirements can be daunting, a quick visit to the following website can help you on your way. Simply visit Banking & Tax Information
Currency Conversion If Moving To Darwin
The Australian Dollar (AUD or $A) is the official currency in Australia. Credit/debit cards are readily accepted in most places in Australia.
Simply call us on Tel: 01494-857672 or follow the link to see what additional monies you will receive compared to using your high street bank and to set up a free account. Foreign-Exchange
Removals Darwin
This item is brought to you by www.whiteandcompany.co.uk the International removals storage and shipping company serving Darwin and the surrounding area.
If you are looking to move to Darwin, White & Company have been providing an International removals, packing and storage service for over 145 years and are members of FIDI  and Omni.
Because it is so important that your possessions are cared for throughout your entire process, White & Company are members of the British Association of Removers and all services performed are in accordance with European standard BS EN 12522.
 
When moving overseas, making sure you get the best exchange rate possible is essential to starting your new life on a sound footing. White & Company has an exclusive arrangement with an FX Firm (foreign exchange company). Simply follow the link below to see what additional monies you will receive compared to using your high street bank and to set up a free no obligation account. White & Company/foreign-exchange
Whether you need to arrange monthly payments to service an overseas mortgage, or wish to protect yourself against exchange rate fluctuations and fix the rate for up to a year, we will be able to suggest the most suitable way to do so. Open your free, no obligation account in as long as it takes to stop for a coffee.
White & Company Have Branches In The Following Locations
Bedford
London
Bournemouth
Dunfermline
Farnborough
Forres,
Guernsey
Harrogate-York
Jersey
Knaresborough
Lancaster
Leeds-Bradford
Plymouth
Portsmouth
Southampton
Telford
Winchester
White & Company provide specialist removal services to locations around Europe and all international destinations