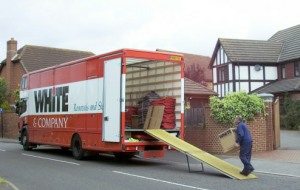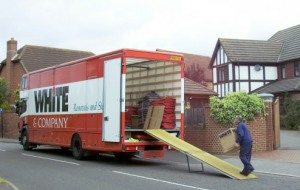 BAR Registered Experienced Petersfield Removals
If you are searching for BAR registered experienced Petersfield Removals. White & Company have been providing a removals service for over 145 years and are  members of the prestigious British Association of Removers (BAR). White & Company also provide specialist removal services to locations around the UK, Jersey and Guernsey. We work tirelessly to provide the best possible service and peace of mind for those looking to move home.
White & Company
International House
Unit G
Bar End Ind. Est.
Winchester.
SO23 9NP
Tel: 01962 658 118 for a free home survey and quote
Opening Times:
Mon 09:00 – 17:00
Tue 09:00 – 17:00
Wed 09:00 – 17:00
Thu 09:00 – 17:00
Fri 09:00 – 17:00
Sat 09:00 – 12:00
Sun Closed
Connections & Petersfield Removals
Petersfield has very good connections. The A3 heads south to Portsmouth and north east into London, a car journey of around 1 hour 25 minutes. The A272 heads east through Midurst, Petworth and Crawley. Petersfield train station has regular departures to many nearby towns including a service to London, a journey of just under one hour. The closest airport is Southampton Airport (18 miles)
Where is Petersfield
The map below shows the location of Petersfield

Schools & Petersfield Removals
There is a good choice of schools and colleges in the area:
Petersfield Infant School
Herne Junior School
Sheet Primary School
The Petersfield School
Horndean Technology College
Brockwood Park School
Churcher's College
Bedales School
Ditcham Park School
Leisure & Petersfield Removals
Petersfield is situated between Midhurst and Winchester. Founded in the early 12th Century, Petersfield was an important stage coach stop. The elegant Michelin Star restaurant JSW, was once one of the coaching Inns in the town but now a fine dining restaurant. The town has a museum, a fine example of a Norman church, a range of unusual gift shops as well as general retailers, and some very good pubs.
Petersfield is surrounded by the stunning South Downs. The Queen Elizabeth Country Park and Butser Hill to the south, the Hampshire Downs to the west, and the tree-lined hills of Hill Brow and Durford to the north east. With all these fantastic attractions, you will have plenty to do if you move to Petersfield.
Property Prices & Petersfield Removals
Due to its proximity to London, Petersfield is a popular town with commuters and property prices reflect this and are generally higher than the National average. The current average value is £476,674, with a family detached home costing in the region of £798,000. In Weston and Hyden Farm Lane you will find high end properties valued well over the million pound mark.
Domestic Removals Petersfield
This item is brought to you by White & Company the removals storage and shipping company serving Petersfield and the surrounding area. This service is aimed at people moving in Petersfield and for those looking for a local removals, storage and shipping company.
To submit any news story or future events please submit copy and photos to newseditoruk@gmail.com
Petersfield Removals. White & Company. For a free quote call 01962 658 118 for a free home survey and quote