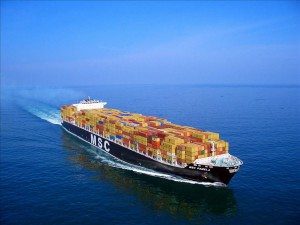 Property For Sale In Denver & Finding A Removals Company
Located between the Rocky Mountains and the High Plains, Denver is the capital of Colorado as well as the largest city in the state. It's close proximity to the mountains, Cherry Creek and the South Platte River make it the perfect home for any lover of outdoor activities–fishing, camping, hiking, kayaking, skiing and biking are all popular past times among Denver locals. The city has a semi-arid climate with four distinct seasons and an average of 300 days of sunshine a year. Winters are mildly cold, with frequent snow but light snow fall due to the dry climate and plentiful sunshine.
Property prices if looking for Property For Sale In Denver
If you are planning on relocating and you are looking for property for sale in Denver, USA you will currently find a good range of properties available.
The average price per square foot for property in Denver is $276 (£183) an increase of 11.7% compared to the same period last year. The average price of homes for sale in Denver is currently $505,515 (£337.010). Popular neighbourhoods in Denver include Green Valley Ranch and Stapleton, with average listing prices of $289,484 (£192,989) and $501,086 (£334.057).
Local Real Estate Agents if looking for Property For Sale In Denver
360dwellings Real Estate – 2001 Lincoln St Unit 1821, Denver 80202
+1 (303) 532-4742. www.360dwellings.com
PorchLight Real Estate Group – Denver 80203
+1 (303) 733-5335. www.porchlightgroup.com
Cliffdwellers Real Estate – 1499 Blake St Ste 1j, Denver 80202
+1 (303) 296-1225. www.cliffdwellers.net
Restaurants if relocating to Denver
Yard House – 1555 Court Pl, Denver, CO 80202
+1 (303) 572-9273. www.yardhouse.com
Edge Restaurant – 1111 14th St, Denver, CO 80202
+1 (303) 389-3343. www.edgerestaurantdenver.com
Travel connections if looking for Property For Sale In Denver
Airports: Denver International Airport, Rocky Mountain Metropolitan Airport
Train Stations: Denver Union Station
Main Roads: 70/225/87/12/285/6/287/2
Home entertainment & communication if looking for Property For Sale In Denver
Broadband: Time Warner Cable, CenturyLink
Television: DirecTV and Time Warner
Telephone: Charter Communications, Century Link
Mobile phone: U.S. Cellular, Verizon Wireless, AT&T Mobility,
Currency Conversion if looking for Houses For Sale In Denver
When moving overseas, making sure you get the best exchange rate possible is essential. White & Company has an exclusive arrangement with an FX Firm (foreign exchange company).
Simply follow the link below to see what additional monies you will receive compared to using your high street bank and to set up a free no obligation account. https://www.whiteandcompany.co.uk/foreign-exchange
International Removals To Denver, USA
This item is brought to you by www.whiteandcompany.co.uk the International removals storage and shipping company serving Denver, USA and the surrounding area.
If you are looking to move to Denver, USA, White & Company have been providing an International removals, packing and storage service for over 145 years and are members of FIDI  and Omni.
White & Company also provide specialist removal services to locations around Europe and all international destinations
Property For Sale In Denver, USA | Property For Sale In Denver | Moving To Denver