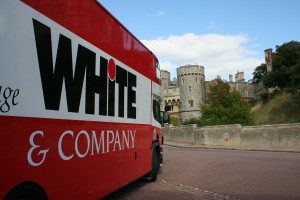 Property For Sale In Irvine
If you are looking for property for sale in Irvine, it is an affluent city located in Orange County, California, United States. The city's carefully designed layout was created by Los Angeles architect William Pereira and Irvine Company employee Raymond Watson.
It is home to many highly rated public schools and universities and Irvine was chosen in 2008 by CNNMoney.com as the fourth-best place to live in the United States, as well as being consistently ranked as the safest city in America with a population over 100,000, making it highly attractive for families looking to relocate to the area.
Another draw California's weather, which is similar to the Mediterranean climate, summers are warm to hot and winters cool to warm and rarely does it fall below freezing. This means that an outdoor lifestyle is enjoyed by its residents and the city provides plenty of opportunities to entertain. Orange County Great Park offers all you need for a family day out, it includes a 2.5-mile canyon, a 26-acre lake, botanical gardens, a cultural terrace, lawns, performing arts venues, a sports park, and a wildlife corridor connecting the Cleveland National Forest to the Laguna Coast Wilderness. With great shopping malls, restaurants a plenty and a buzzing nightlife, Irvine covers all tastes, budgets and interests.
About White & Company
If you are moving and searching for removals to Irvine: White & Company have been serving the area for over 100 years and provide a full removals and storage solution. As founder members of BAR, FIDI & OMNI White & Company can provide for a local move, to anywhere in the UK, to Europe or to any international destination.
White & Company
Hillsons Road
Botley
Southampton
SO30 2DY
Map showing location of Southampton branch of White & Company
Tel: 01489 858027 for a free moving quote
E: hq@whiteandcompany.co.uk
Opening Times:
• Mon 09:00 – 17:00
• Tue 09:00 – 17:00
• Wed 09:00 – 17:00
• Thu 09:00 – 17:00
• Fri 09:00 – 17:00
• Sat 09:00 – 12:00
• Sun Closed
Property prices if looking for Property For Sale In Irvine
The average sales price for homes in Irvine from Oct 15 to Jan 16 was $676,000 (£450,665). Compared to the same period one year ago, the average sales price has increased by 4%, or $26,000 (£17,333). Average price per square foot of real estate in Irvine was $424 (£282) an increase of 5.2% compared to the same period last year. Popular neighbourhoods in Irvine include Marine Way and Woodbury, with average listing prices of $1,156,744 (£771,116) and $943,678 (£629,118)
Local Real Estate Agents if looking for Property For Sale In Irvine
Real Estate by Max Vargas – 5299 Alton Pkwy, Irvine 92604
+1 (714) 269-8775.
Redfin Real Estate – 32 Discovery 160, Irvine 92618
+1 (949) 398-0130.
Phoebe Chiang, First Team Real Estate – 4040 Barranca Pkwy, Irvine 92604
+1 (626) 710-8299.
International Schools if relocating to Irvine
International Music School – 2588 Newport Blvd Ste H, Costa Mesa 92627
+1 (949) 650-7788.
Restaurants if relocating to Irvine
Capital Seafood Restaurant – 2700 Alton Pkwy Ste 127, Irvine, CA 92606
+1 (949) 252-8188.  www.irvine.capital-seafood.com
Islands Restaurant – 4020 Barranca Pkwy, Irvine, CA 92604
+1 (949) 552-1888.  www.islandsrestaurants.com
Bistango Restaurant – 19100 Von Karman Ave, Irvine, CA 92612
+1 (949) 752-5222.  www.bistango.com
Travel connections if looking for Property For Sale In Irvine
Airports:             John Wayne Airport
Train Stations:    Tustin Metrolink Station
Main Roads:        5/405/261/133/55/73
Home entertainment & communication if looking for Property For Sale In Irvine
Broadband:      Dish, Time Warner
Television:        DirecTV, Global TV Network
Telephone:       SolveForce
Mobile phone: T Mobile, Boost Mobile
Currency Conversion if looking for Houses For Sale In Irvine
When moving overseas, making sure you get the best exchange rate possible is essential to starting your new life on a sound footing. White & Company has an exclusive arrangement with an FX Firm (foreign exchange company).
Simply follow the link below to see what additional monies you will receive compared to using your high street bank and to set up a free no obligation account. https://www.whiteandcompany.co.uk/foreign-exchange
Property For Sale In Irvine | Removals Irvine | Removal Companies Irvine
Tel: 01489 858027 for a free moving quote
E: hq@whiteandcompany.co.uk