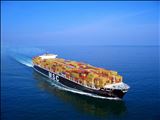 Property For Sale In San Antonio
If you are planning on relocating and you are looking for property for sale in San Antonio, USA you will currently find a good range of properties available. Due to the sound economy, San Antonio is a popular destination for families relocating to the USA from countries around the world. San Antonio house prices remain affordable, which attracts a wide range of buyers from first time buyers through to retirees. With plenty of recreational facilities, great restaurants and good schools it is certainly a destination to consider.
Property prices if looking for Property For Sale In San Antonio
You will find that currently the average listing price for homes for sale in San Antonio was $275,254 (£183,502) for the week ending Aug 05, which represents a decrease of 0.1%, or $397 (£265) compared to the prior week. Popular neighbourhoods in San Antonio include Dominion and North Central, with average listing prices of $724,761 (£483,174) and $232,188 (154,792)
Local Real Estate Agents if looking for Property For Sale In San Antonio
Keller Williams City View Realty – 10999 Interstate 10 W Ste 175, San Antonio 78230
+1 (210) 696-9996. www.kwsanantonio.com
Yndo Commercial Real Estate – 935 S Alamo St, San Antonio 78205
+1 (210) 225-0334 www.yndo-co.com
International Schools if looking for Property for sale in San Antonio
International School of the Americas – 1400 Jackson Keller Rd, San Antonio 78213
+1 (210) 356-0900. www.neisd.net
Restaurants if relocating to San Antonio
La Margarita – 120 Produce Row, San Antonio, TX 78207
+1 (210) 227-7140. www.lamargarita.com
Casa Rio – 430 E Commerce St, San Antonio, TX 78205
+1 (210) 225-6718. www.casa-rio.com
Bliss- 926 S Presa St, San Antonio, TX 78205
+1 (210) 225-2547. www.foodisbliss.com
Travel connections if looking for Property For Sale In San Antonio
Main Airports: San Antonio International Airport, Stinson Municipal Airport
Main Train Stations: San Antonio Amtrak Station
Main Roads: 10/37/410/122/151/16/281/1604
Home entertainment & communication if looking for Property For Sale In San Antonio
Broadband: vUnity Internet Service, TX Internet Service Providers
Television: Satellite Entertainment, All Tech Communications
Telephone: SolveForce, LOGIX Communications
Mobile phone: Verizon Wireless, T-Mobile US
Currency Conversion if looking for Houses For Sale In San Antonio
When moving overseas, making sure you get the best exchange rate possible is essential to starting your new life on a sound footing. White & Company has an exclusive arrangement with an FX Firm (foreign exchange company). Simply follow the link below to see what additional monies you will receive compared to using your high street bank and to set up a free no obligation account. https://www.whiteandcompany.co.uk/foreign-exchange
Relocating To San Antonio
This item is brought to you by www.whiteandcompany.co.uk the International removals, storage and shipping company serving San Antonio and the surrounding area.
If you are looking to move to San Antonio, White & Company have been providing an International removals, packing and storage service for over 145 years and are members of FIDI  and Omni.
White & Company also provide specialist removal services to locations around Europe and all international destinations
Relocating To San Antonio | Moving To San Antonio | Moving To San Antonio